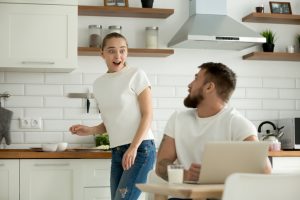 Find The Cheapest 12 Month Electric Rates In Cincinnati, OH
As the year comes to a close, don't close the book on a low electricity rate! The Duke Energy Ohio Price To Compare expires at the end of December. Currently, it's sitting at the low price of 5.26 cents per kWh! Before these prices potentially rise in the coming new year, you can lock in a low rate for the next twelve months. But where do you start? We've come up with three fantastically low cost plans to help you get started finding your perfect rate, and help you switch and save.
A Great Rate For Your Budget
Looking for something low cost, simple, and well under the PTC? Check out Xoom Energy's SureLock 12 plan! This rate is crazy low, at 4.99 cents per kWh, which is a whopping 27 cents cheaper per kWh than the PTC and is the lowest 12 month plan available right now! There is a $100 early termination fee, but that's the only surprise behind this plan. Xoom Energy is also offering a $100 eGift card for new customers after 2 months of service. Xoom Energy also offers their "Xoom Xtras" which gives you access to various discounts and savings so you can save on more than just your electric bill.
An Electricity Rate For The Eco Friendly Home
Want something low cost but also want to support green energy? Xoom Energy has your back again with the SimpleClean12 plan. This currently has the rate of 5.09 cents per kWh, which is still 17 cents lower than the PTC. Just like the SureLock plan, there's a $100 termination fee, but also offers the same eGift card for new customers and the "Xoom Xtras" program for discounts and savings. The one difference? Xoom Energy will use your bill to purchase Renewable Energy Credits (RECs) which can help support renewable energy initiatives. According to Xoom, RECs amount to approximately 50% of the energy purchased with your rate.
An Electricity Rate With No Termination Fee
Want to lock in a low rate but not going to be in the same place for the next year? Check out Starion Energy's Secure 12 plan. This plan is currently priced at 5.19 cents per kWh, which while the highest on this list, is still lower than the PTC. Starion Energy also purchases RECs for your electricity, making this an affordable, eco friendly, and flexible plan. Unlike the other plan on this list, Starion purchases 100% RECs, fully supporting green energy while offering you a great rate.
Lock In A Low Rate For The Coming Year
Now is the time to sure your bills for the next year are manageable with some easy electricity saving tips, and a sweet low electricity rate. But make sure you lock in that rate soon because prices are likely to rise in January! These three plans are some of the best picks for the Cincinnati area, and should get you started. If you're still not sure about these, shop and compare more plans that can fit your home, family, and life, at www.ohenergyratings.com.