Get Better Deals Than NOPEC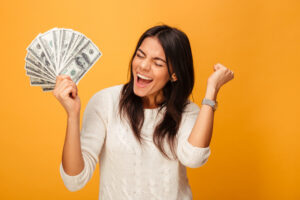 NOPEC has announced they will resume service on June 1. As we've seen, NOPEC doesn't exactly have a stellar history of reliable service. However, they have finally released their expected price to compare. At 6.87 cents per kWh, that's not the best deal you could be getting. Additionally, NOPEC stated that their prices can vary month to month. Why would you sign up with a price that can change on you when you can lock in a low fixed rate plan? If you want to save money, shop these reliable deals before NOPEC restarts service.
Deals Beating The NOPEC Electricity Rate
Firstly, we're going to look at a plan with an identical contract time. NOPEC has their contracts set for 36 month intervals. A comparable plan is the 36 Month Home Power Plan from Constellation. This plan has a $25 early termination fee, and is priced at 6.99 cents per kWh. Now that rate is higher than NOPEC's projected rate. The difference is, it won't change. That means that regardless if summer or winter prices spike higher, your rate will remain the same for three years.
Grab A Cheaper Ohio Electricity Rate
Looking for a bit more flexibility? Check out the Live Brighter 18 from Direct Energy. This plan gives you a year and a half of electricity at a fixed rate. It also doesn't have an early termination fee. Unlike signing up with NOPEC, you aren't stuck in the same agreement if rates change.  This plan is priced at 6.79 cents per kWh, which is under NOPEC's restart rate. 
Prices Lower Than NOPEC's Electricity Rate
Lastly, there are some great short term options to get you through the rest of the year. At just 6.19 cents per kWh, the 9 Month Home Power Plan from Constellation gives you the perfect opportunity to save over the summer. That's more than .5 cents per kWh lower than NOPEC's rate. You also get the advantage of being able to skip this summer's rate increases without having to worry about opting out of the NOPEC contract. There's a $25 early termination fee, but with a price that low, there aren't many better rates.
Don't Let NOPEC Rope You In Again
Use this opportunity to get yourself some time to watch NOPEC. The aggregator can't automatically enroll your home if you have signed up with another electricity provider. So if you're not sure about signing back up, try out other companies. Take the opportunity to choose your electricity provider across Ohio without worry. Plus, for more news on NOPEC reopening, you can check out www.ohenergyratings.com