Are Short Term Electric Plans The Best Bargain?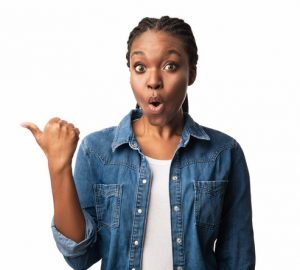 We know, the prices for electricity have been painful on the retail market. Shopping for electricity right now isn't pleasant. These prices are slowly dropping, meaning that retail prices will follow behind. If you're not in the market for a full 12 month plan, you may go directly to short-term plans to avoid paying high prices later. But are these really the best deal right now? Toledo has two short-term fixed-rate plans available right now. We're going to take a look at them and see if they're actually good deals, or if you're going to end up paying a lot more in the long run. Let's shop for the best electric plan bargain in Toledo.
Not All Electricity Plans Are Great
Our first plan is from APG&E. Their TrueSimple 6 plan is the only 6 month plan available on the Toledo market right now. It's not a fantastic plan from a price perspective. More expensive compared to other plans available in the area, the TrueSimple 6 plan costs 8.26 cents per kWh. It also carries an early termination fee of $100, and a monthly charge of $1.99. Now, this plan could be great if you're only going to be in the area temporarily and just need a fixed rate so you can get it over with. But if budget is going to be an issue, you could end up paying a lot more than you need to. APG&E will continue your contract on a month-to-month basis at market rate after your term ends if you don't respond to their notices. So be ready to shop again. If you cancel your contract, be aware it may take up to 60 days to switch your utility.
Not All Electricity Plans Are Bad
What about the other short-term plan in Toledo? Our next plan is from Public Power. The Electric 9 Month Standard Fixed Rate plan looks budget-friendly at 4.99 cents per kWh, and has no early termination fee. But is it as good a deal as it seems? This plan from Public Power also has a monthly charge, adding $9.99 onto your bill every month. As a result, the 4.99 cent price might sound like 6.37 cents per kWh when it's spread out over the month. But, how this rate affects your bill really depends on how much electricity you use. Those who use less electricity will feel that charge more, while those that use more electricity won't feel it as much. On this plan, Public Power also rolls your contract to a month-to-month plan at the market rate at the end of your term if you don't respond to their notices.
Shop Better Electric Plan at Bargain Prices
Not all plans fit everyone. So, what do you do when you're looking for a short plan with a good price, but there are none to be had? While you might not be looking for a 12-month plan, that may be the best option to choose. Many 12 month plans in Toledo have low or no early termination fees, are priced similarly to each other and do not have a monthly charge. Make sure you shop around and find a plan that matches your budget, and doesn't have an early termination fee. Then you can cancel whenever you need to if you find a better price, or no longer need the service. When you're ready to switch again, check out more plans at www.ohenergyratings.com