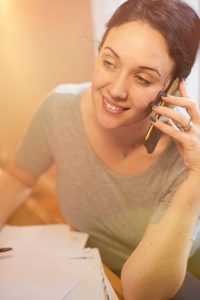 How do I save money on my Findlay, Ohio electric bill?
Saving on electricity doesn't have to cost you a ton of time and effort. You can start saving easily by comparing apples-to-apples to find a cheap electric rate. But a low electric rate isn't the only way to save! When you're comparing AEP Ohio Power Company suppliers in Findlay, OH, remember to look out for low cancellation fees and other features that will make your wallet happy!
For most shoppers, 12-month fixed rate plans are a solid choice for electric service: you lock-in your low rate for a whole year, but then you're free to switch to another electric supplier if you choose. Right now in Findlay, there are three great options for 12-month fixed rate plans with low rates and bonus features.
North American Power 12-Month Fixed Plan With a cheapest rate, only 6.0¢/kWh, this plan is designed for savings! Compared to other 12-month plans, going with North American Power can save you 25% on your electricity. Watch out for the cancellation fee, though: termination of this contract will cost you $10 for every month left.
Direct Energy Live Brighter 12 Plan  This plan matches the best 12-month fixed rate at 6.0¢/kWh. With the average Ohio home using 10,740kW per year, Direct Energy can save you over $170 compared to other AEP Ohio suppliers! You'll also get the benefit of great customer service and a $0 cancellation fee which leaves you free to choose another electric plan at any time.
Constellation 12-Month Green Home Power Plan  At 6.4¢/kWh, Constellation may not have the cheapest rate in Findlay, but it is still competitive and will save you money! Compared to other electricity suppliers in AEP, the plan can save you 15% or more on your electric bill. And there's a really great bonus: 100% renewable energy from wind power! That is a serious incentive for customers looking for green energy in Ohio. The plan does assess an early termination fee of $25, so getting out of the contract early wouldn't be free.
The best Findlay electric company is just waiting to be found at Ohio Energy Ratings. With a few clicks, you'll have access to a list of the cheapest rates in the area and crucial plan details that help you lower your electric bill. Explore plans OH at https://www.ohenergyratings.com/electricity-rates for your area to compare apples-to-apples and find the right supplier for your needs.