Bill Increase Coming to AES Ohio Customers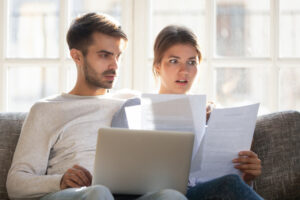 Another Ohio utility has asked for a rate hike. AES Ohio is seeking an "Electric Security Plan" or ESP, to fund modernize its grid systems. This increase would add about $4 to customers' bills. After the past year of dramatic rate instability, needless to say, people aren't too happy with this idea. So, why is AES Ohio seeking a rate hike to cover costs?
The Struggle With AES Ohio Bills
It's no surprise that customers are struggling with high electricity bills. Firstly, we have to clarify that this is not attached to your electricity rate at all. The current price to compare for AES Ohio is currently 10.9 cents per kWh. This rate remains in effect until May 31st, 2022. However, this rate increase only adds to the delivery part of your AES Ohio bill. As a result, this increase would affect all AES Ohio area customers.
ESPs Are Good For What?
AES Ohio says it needs the ESP because Ohio's energy demand has grown year after year. As a result, the increased need can strain Ohio's grid stability. So, the state's utilities are creating electric security plans to gather funding to pay for for updating and maintaining their grids. But while that's important, it's not cheap. So these new ESPs pass the costs down to consumers.
A Quick Fix For An Ongoing Problem
All of this leads to an interesting question: why hasn't this grid maintenance been happening? Why has AES Ohio waited until now to fix the problems with its systems? And why now, when AES Ohio customers are struggling to pay their winter bills?
A lot of the answers concern changes in regulations and jurisdiction. Due to Ohio deregulation, many utility companies now control their power lines. Some serve huge areas of the state and the costs for wires and poles do add up. There are also endless battles over building renewable energy vs fossil fuel-generated power. And finally, some customers don't want to pay their share for modernizing their local part of the grid.
Better Solutions For AES Ohio Customers
If you're struggling with your AES Ohio bill, you have options. Programs like the Home Energy Assistance Program (HEAP) can help your home stay powered despite high electricity bills. Additionally, you can try these tips and tricks to generally reduce your electricity usage. And you can always shop for a better electricity rate for your area. For more news, check out www.ohenergyratings.com