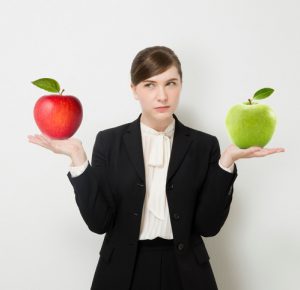 How do I Shop for the Cheapest Electricity Plan?
The U.S Energy Information Administration predicts that natural gas prices will rise and that higher price will affect how much generator companies will need to pay to make electricity in Dayton. So, if you want to save money this winter, now is the time to shop for electricity.
But shopping for electricity can be hard, with so many different electricity plans how do you know you're getting the best plan available? Well if you live in Dayton, Ohio here are some twelve month electricity plans available.
What is the Cheapest Electricity plan in Dayton, OH?
The cheapest plan in Dayton, Ohio is the 12 Month Home Power Plan from Constellation Energy with low price of 5.79 cents per kWh. It is far lower than the average 6.32 cents per kWh electricity plan price from Ohio Energy Ratings. This plan however does have a cancellation fee of $25, meaning that if you leave the plan early before the contract expires, you must pay a $25 charge. However Constellation Energy offers a 90 day satisfaction guarantee. If you aren't satisfied with the service and you cancel the plan within 90 days, you won't have to pay the cancellation fee. However,Constellation Energy's Ohio customers currently don't have the option to pay online. Expect to purchase stamps and send off checks if you sign up for this plan.
Compare the Best Electricity Company
The second cheapest plan is the Live Brighter 12 Plan from Direct Energy. With a low price of 6.09 cents per kWh, the Constellation Energy  12 Month Home Power Planonly beats it by .3 cents. While this plan might cost a little bit more, Direct Energyoffers online payment, meaning you can pay for your electricity from the comfort of your own home. It also has no cancellation fee, so if you want to leave the plan, you won't have to pay a cent more.
Compare Dayton Energy & Light Electricity Prices
The third cheapest plan is the TrueSimple 12 plan from APG&E. It has a competitively price rate of 6.10 cents per kWh, only .01 cent higher than the Live Brighter 12plan. This plan does come with a hefty fee of $150, which can create a serious dent in your wallet if you have to cancel the plan. APG&E does offer online payment so, like with Direct Energy, you can pay your bills through an account with APG&E and check your electricity usage. By tracking your electricity consumption you can predict how much money you'll spend and how much electricity you use on average.
What is the Best Electricity Plan in Dayton?
The best electricity plan for you depends on what you need. Do you want the cheapest plan? Constellationis an excellent choice. Do you want a plan with a little security in case you have to move? Direct Energy has just what you need. Do you want to keep track of your usage and figure out how much you'll spend on average? APG&E will help you there. For more electricity plans check out https://www.ohenergyratings.com for more plans and rates. Want to keep up to date on electricity saving techniques, check out the Ohio Energy Ratings Blog.