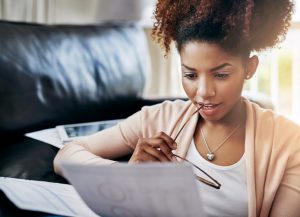 Best Chagrin Falls Electricity Company
How do you know which Ohio Electric company is the best? There are a number of factors you can consider when looking for a great electric provider. For Chagrin Falls residents, competitive pricing, low fees, and good customer service are just some of the indicators of a great electricity provider. Don't just look for the cheapest electricity rates, look for a reputable company!
All of that information can be overwhelming! But switching your electricity provider should not be difficult. That's where we come in.  Let's examine three top-rated electric companies in the Cleveland area. We'll talk price points, term length, and customer satisfaction. Let's begin!
Shopping For the Best Electricity Rates Ohio
The highest rated electric company is Public Power. They offer four different plans for customers in Chagrin Falls.
Of the four Public Power plans, the 6 Month Fixed and the 12 Month Fixed plans allow you to lock in low rates while keeping the contract length reasonably short. The 24 Month Fixedand 36 Month Fixed are Public Power's long term offerings. These are good options for buyers who are looking to lock in rates for two to three years.
Public Power has the highest rating in the Chagrin Falls area. Customers are happy with great prices and good customer service. Plus, these plans have no cancellation fees should you decide to switch.
Comparing Chagrin Falls Electricity Rates
Constellation Energy offers 3 fixed plans for Chagrin Falls customers.
Their 6 month term plan is the most expensive in this case. However, their 36 Month Home Power Plan offers great savings for anyone willing to commit to a long term. Each plan listed above also has a $25 early cancellation fee.
What do existing Constellation Energy customers have to say about their service? A majority of their reviews highlight Constellation Energy's great customer service and no surprises on their bills. But some say their prices could be lowered a bit.
Best Ohio Electric Company
Finally, there's Direct Energy in our comparison of Chagrin Falls electricity companies. They only offer two plans. However, it's important to point out that these rates are for new customers ONLY!
As you can see these rates are pretty much middle of the road when compared to Constellation Energy and Public Power. But Direct Energy offers the Live Brighter 18 which has a unique 18 month contract at 5.89 cents per kWh. That's a great money saving rate with a term length that some homeowners might find more reasonable and convenient! Plus, neither plan has a cancellation fee. You can switch plans or providers whenever you want.
Direct Energy is reviewed as having good customer service and good order experience. On the other hand, consumers wanted lower prices and to notified of plan renewals when they are around the corner. One added bonus many reviewers mentioned is the convenience of Direct Energy's an online chat feature at their website that helped customers resolve any issues in a quick and efficient manner.
Finding the Best Electric Provider for You
All in all the best, plans for saving from best electric companies is Constellation Energy's 36 Month Home Power Plan, the Direct Energy's Live Brighter 18, and the Public Power's 6 Month Fixed. Constellation Energy offers the cheapest plan by far while Public Power has the highest customer service rating.
Still shopping for the best Ohio electricity rates? Well there's a lot of information out there about different electric companies and plans. Compare plans in your zip code, read insights from our blog, or check out our reviews (there are thousands) from real customer experiences. Go to https://www.ohenergyratings.com to find and compare more of Ohio's best electricity plans.