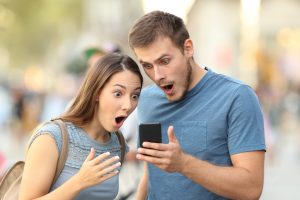 Shopping For the Best Ohio Electricity Rates
Sitting around doing electric rate comparisons can be a real headache. The information is spread out all over the place! Well, you can put away your pile of notes and close that spreadsheet on Toledo electricity plans. 
Instead, let us take you over rates, fees, and customer satisfaction. This way you'll have a complete picture! That's the first step to making an informed decision that saves you money.
Find the Best Toledo 12 Month Electricity Rates
You can lock in a low rate with a 12 month fixed plan. Fixed rate plans charge the listed price per kWh of usage through out the duration of the contract. That means the rate listed in the plan does not change like it might in a variable plan. So you don't have to worry about your bill catching you off guard.
The Constellation 12 Month Home Power Plan is a simple, low-cost plan with no surprises. The rate is 5.99 cents per kWh.  The plan has a term length of 12 months. There is an early cancellation fee of $25. This plan has NO transfer fee, and NO deposit required.  Is the 12 Month Home Power Plan priced competitively? In short, yes. This is the cheapest one year plan per kWh hour! Other 12 month fixed rate electricity plans in Toldedo can range from 6.19 per kWh all the way up to 8.59 per kWh. Compare that with Constellation's rate of 5.99 per kWh.
We know that these relatively small price differences add up to significant savings. And these are some of the cheapest electricity rates in Toledo.
Don't forget about your local utility distribution charges! For Toledo Edison there is a $4 service charge and an energy charge of 3.5595 cents per kWh. Because the average residential electricity usage in Ohio is 841 kWhs, distribution charges alone add up to about $30! So be sure to always factor these into your budget.
Also be aware of that some plans have cancellation fees. Canceling your contract with Constellation before the term is up will cost you $25. While some year term contracts have no fee, others have a $150 fee. So, this cancellation fee falls on the lower end.
How happy are Constellation Customers with their service?
Constellation is one of the highest rated Toledo electricity companies. Satisfied customers highlight their quality service, strong reliability, and easy to use service. They also back up their product with a 90 day guarantee. If customers are not satisfied, they can leave the contract without paying a cancellation fee.
How do I choose the right Ohio electric company?
A long term plan like the one featured above is not for everyone. Maybe you want a plan that offers incentives, or something with a shorter commitment. Well, don't worry we've got you covered. We'll help you find the best Ohio electricity company for you. Just type in your zip code and compare Ohio electricity rates and plans in seconds. Check out the reliability of the provider by reading our reviews. There's over 6,000! Once you are ready to save just click "sign up now".
Ohio residents rely on www.ohenergyratings.com to help them find to save money.