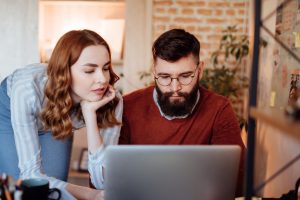 Cheap Ohio Electricity Rates per kWh
If you're in college, this summer you might be looking for a cheap place to live. You also might be looking for a cheap, easy electricity plan. Well if you're in Athens, OH, you're in luck. Here are four of the cheapest 6 month electricity plans in Athens, Ohio.
Average Ohio Electric Bill
The first plan on this list is the TrueSimple 6 plan from APG&E. With a low price of 5.93 cents per kWh, it's the cheapest 6 month plan available in Athens. At Ohio Energy Ratings, the average 6 month electricity plan price (minus local utility delivery charges) is 6.46 cents per kWh. With the average Ohio residential electricity usage being 841 kWh's, an average rate would cost you $54. But with APG&E your bill could average less— $50 a month. While that might not seem big, you could save $24 over the course of one year.
Cheapest Electricity Rates Athens, Ohio
The next plan is the 6 Month Home Power Plan by Constellation Energy with a rate of 5.99 cents per kWh. Apart from being priced competitively, Constellation Energy has been one of the popular electricity choices on Ohio Energy Ratings. Having over 500 reviews and having a score of 3.4 stars. Check out what customers like you think of Constellation Energy and why you should shop for the best plan.
How do I Find the Best Electricity Plan?
The third plan here is the 6 Month Fixed plan from Public Power. This plan has a rate of 6.08 cents per kWh, and has the perk that you can access your account on-line. That means you can  pay your bills online, check your energy usage, and estimate how much you'll pay at the end of each month. The 6 Month Fixed plan also has no early cancellation fee, so if you're looking for a temporary plan, this one gives you the benefits of a fixed rate and the freedom to choose.
Compare Best Electricity Company
The last plan we have here is the Green Online Primier-6 from Frontier Utilities. As the name of the plan suggests, it's a green electricity plan with electricity supplied from renewables like solar power and wind. The EIA (U.S Energy Information Administration) says that renewable energy is growing and now contributes more to the United State's overall energy generation. This means that now is the time to shop for renewable energy.
Who is the Best Electricity Supplier?
So which one of these plans should you choose? If you want a trustworthy electricity provider, Constellation Energy would be a good choice. Planning to relocate soon? Public Power would be a good choice because they have no cancellation fee. Want to cut back your carbon footprint? Frontier Utilities will help you with that. Or do you want the cheapest plan you can get? For more information on electricity plans, check out https://www.ohenergyratings.com. For more tips on saving money and saving energy check out the Ohio Energy Rating's Blog.