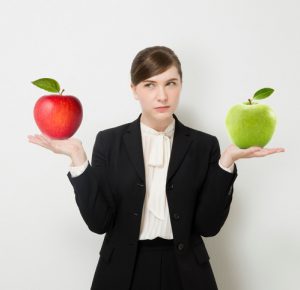 Best Electric Supplier in AEP Ohio
Comparing rates all day is a drag. We all know that! So we picked a plan that offers low rates and highlighted it here. Comfortable with a long term contract? Good! You'll be surprised at how much money you can save with your new Findlay Electric Supplier. Cheap rates should not mean lousy service. That's why it's important to learn all about the plan's features, as well as the company's customer service performance. But, if this plan isn't for you, we'll still tell you how to shop for the best Ohio electricity rates.
Shop the best 36 month electricity plan in Findlay, Ohio
Truth be told, 36 months seems like a long time to be committed to an electricity supplier. However, there is a trade-off here. A longer commitment usually gets you some great rates! The good news about these rates is that they don't vary from bill to bill. You pay a single fixed rate for 3 years.
The best 36-month term plan in Findlay, Ohio is the 36 month Home Power Plan from Constellation. It has a 36-month term with a low rate  of 5.49 cents per kWh. In fact, this is the cheapest electricity rates per kWh in Findlay, Ohio.
Don't forget to plug in AEP's distribution charges into your budget. AEP Ohio includes a service charge is $8.40 as well as the energy charge of 1.8247 cents per kWh.
The plan has $25 dollar early cancellation fee. So getting out of that long term agreement is not too pricey.
The plan does not offer much in the way of bells and whistles. Unfortunately, there are no smart-home benefit, renewables, or rewards. But there's also NO monthly recurring charge.
Compare Best Ohio Electricity Reviews
There is a 90 day guarantee period. You can exit the plan and revert to your utility with no early termination fee if you are not happy with the service. Does this sound like a plan for you? Just click the orange "Sign Up Now" button on the plan details page to switch electricity providers.  Because Constellation is rated 3.9/5.0 with 519 reviews.  Their strong suites according to customers are their price points and their attentive customer service team. And you can see how attentive they are with an 84% response rate on our site.
How do I find the best electricity provider for me?
A long term fixed plan is not right for everyone. You should always thoroughly explore your options when you are looking to switch electric suppliers. Luckily, our site makes it easy to compare Findlay electric companies. Our site is a great resource for the information and makes your decision easier.
Shop Apples to Apples Electric Rates
Visiting https://www.ohenergyratings.com makes it easy for you to find and compare plans! Compare plans in your zip code, read our active blog, or check out our reviews (there are thousands). We aim to give a complete perspective and insight into real customer experiences.