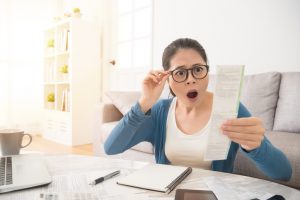 Shop The Best 24 Month Plans in Columbus, Ohio
Staying in one place for the foreseeable future? With prices this low, lock in the rate for your Columbus electricity plan for the next two years and save! Sure, American Electric Power's apples to apples comparison price is 5.05 cents per kWH, but this price is only valid for the next two months. With EIA analysts predicting higher energy prices next year, now is the perfect time to lock in a low rate before PTC prices rise in the coming winter months.
How To Shop For A New Columbus Electricity Plan
If you're trying to keep your electricity bills low, making sure you're getting the lowest electricity rates is important. But the rate per kWh isn't the only thing to take into account. Termination fees, other charges, and bonuses you get with different plans can all make one a better choice for powering your home over the others. Along with energy saving tricks for your home, shopping for a new Columbus electricity plan while prices are low can save you a bundle in the long run.
The Best Plan With No Termination Fee
Looking for something long term with a new supplier but don't want to be held down? Then take a look at this Public Power Energy Supplier's 24 Month Fixed plan that's only for new customers! Though this plan is priced higher than the current PTC, its fixed rate of 6.09 cents per kWh won't change for the next two years. That way more stable than the PTC! Plus, you also get is a monthly e-newsletter that tracks your electricity usage so you can see what's costing you most. At the end of your term, you can either renew with the new rate at the time, be rolled onto a variable rate plan, or shop around for a new plan!
The Best Plan With Stable Billing
If you're in the market for something budget friendly, take a look at XOOM Energy's SureLock 24 plan. This plan is currently sitting at 5.99 cents per kWh. While this plan does come up with a hefty $200 cancellation fee, it does come with a great value; XOOM Energy Rewards. When you enroll in this rewards plan, you can use your reward dollars at popular restaurants and hotels as well as get daily gift cards, or deals, or even epic prizes.  Like other plans, once your term ends you can decide whether to stay with a new rate, transfer to a variable rate plan, or switch to a new provider.
Best Renewable Energy Plan
Lastly we have a plan for the eco-conscious consumer. Take a look at Clear Energy's 24 Month Fixed plan! This plan is the highest priced on the list at 7.99 cents per kWh, but consider these things. Clear Energy buys all of its electricity from exclusively wind and solar resources. While it does have a relatively high termination rate at $150, it's not the highest on this list.
If these plans don't quite match up with what you need, keep shopping around! Take a look at more term lengths, rates, customer reviews, and tips at www.ohenergyratings.com!