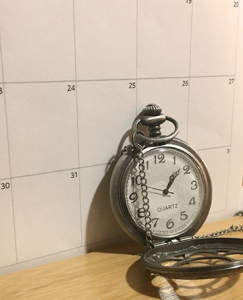 Shop The Cheapest Long Term Rates In Akron, Ohio
It's time to lock in a low rate for the next couple years. Right now, Ohio Edison's price to compare is down to 4.74 cents per kWh for Akron customers. This price won't last forever because it's only valid until the end of the year! But don't just compare the rates apples to apples. Check out the all the benefits these three different plans offer and find the best electricity price for you!
Shop The Longest and Lowest Electricity Plan
Need the longest and lowest-priced option? Check out Energy Harbor's Safe Harbor 36 Month  plan and lock in their rate of 5.79 cents per kWh! This plan will cover you at a fixed price for three years, and comes with the added bonus of no cancellation fee! Energy Harbor is local to Akron and purchases primarily nuclear power. That makes it a greener alternative to some other plans. They also have moved to independent production in some areas, meaning they not only purchase power, they produce it as well. Combine this with some energy saving tricks, and you can expect reliably super low electricity bills. At the end of your term, you can expect a letter explaining your options for renewal, including an offer for automatic renewal. Unlike other plans however, they don't swap you over to a variable rate plan at the end of your term.
Shop The Lowest 2 Year Plan
If you're looking for something a little shorter, check out Public Power's 24 Month Fixed plan. Coming in at 5.99 cents per kWh, you'll be safe from price hikes through the winters and summers to come for the next 24 months. However, these rates are only for new customers. If you've been with Public Power before, this may not reflect the price you are offered. One benefit for new customers who choose this plan, is that there is no early termination fee! This means that if in a year and a half prices drop, you can switch and save without facing a fee. At the end of your term with Public Power you'll be swapped to a variable rate plan unless you switch or renew your contract.
Shop The Lowest Budget Friendly Plan
If you want a stable, predictable bill, look no farther than Xoom Energy's SureLock 24 plan. This plan is running a little higher than the others at 6.19 cents per kWh. There is a termination fee of $200, which is pretty steep compared to other plans. This plan comes with a huge bonus; XOOM Energy Rewards. When you enroll in this rewards plan, you can use your reward dollars at popular restaurants and hotels as well as get daily gift cards, or deals, or even epic prizes. This makes it great for people and families that are looking for a budget friendly option. At the end of your term you'll be rolled over to a variable rate plan. But you'll still have the perfect opportunity to shop for low rates again.
If you're not finding what you're looking for here, shop our other great plans! There are shorter terms, different rates, and hundreds of options to compare. Check out more plans, providers, and real customer reviews at www.ohenergyratings.com.