How To Keep The Lights On When You Can't Pay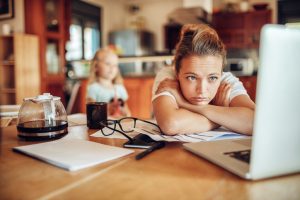 Your car is hungry, your bills are piling up, and your wallet is empty. Inflation and soaring prices are biting everyone where it really hurts. Consequently, in the shuffle, paying that enormous electricity bill might be something you're starting to fret about. What happens when you don't pay? Can't pay your high Ohio electric bill? Check out this info.
Options To Help Pay Your High Electric Bill
Usually, Ohio customers face non-payment problems in the winter. High heating costs lead to higher bills. But this summer is a scorcher, and electricity rates across Ohio are high. Some Ohio utility companies offer Budget Bill Pay. This means you can pay a fixed charge every month. However, some companies will require you to have 12 months of payment history to qualify. So, that could backfire on some customers. And it is also possible to get stuck paying the same amount of money for less electricity usage.
On the other hand, if you need immediate help to avoid shutoff, consider the Summer Crisis Program offered by PUCO. This program gives a one-time payment of $500 for PUCO-regulated utilities, or $800 for the state's unregulated utilities. To qualify for the program, you only need to meet one of the qualifications.
What Do I Do If My Electricity Gets Shut Off?
While AES Ohio is looking to be able to shut off customer power remotely, there is a process to it. Customers usually get 14 days to pay their bill. Different Ohio energy companies may have different definitions for late payments, or non-payment, so be sure to check your contract. If you receive a disconnection notice, Ohio utility companies must give you at least 14 days before the shutoff occurs. They must also attempt to contact you directly. Additionally, disconnections can only happen during regular business hours. They will also attempt to work out a payment plan with you to avoid shut off during this time.
Once you do pay your bill, Ohio utility companies have three days to reconnect your home to the grid. There may be reconnection fees, which can range from $15-$52. So, you should expect to pay the fees to prevent disconnection again, as well as any negotiated payments.
Lower Your High Electric Bill in the Future
Beyond investing in energy efficient appliances to help cut your usage, there are some simple things you can do. For example, try shutting vents in unused portions of your house during the day, and keeping just a few rooms fully cooled. Instead of letting your AC blast all day, raise the temperature when you are out of the house, and confine pets to a designated cooler room. Invest in floor length drapes to prevent heat transfer through your windows. Fans are also a cheap way to feel cooler. There are so many ways you can lower your electricity usage. And the best way to keep your bills lower is to shop cheaper rates on electricity plans at www.ohenergyratings.com