Effects From HB6 Could Cost You More Than You Think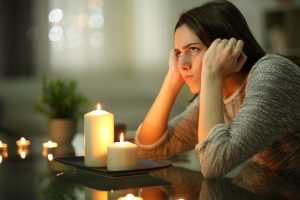 June 13th's major thunderstorm that steamrolled Ohio homes left many without power, but not just because of the storm. To prevent damage to the lines, Ohio utility companies cut power to many of their customers. For instance, due to the high temperatures, AEP Ohio took some customers offline to avoid further outages. What does this have to do with HB6? Let's get into exactly how the HB6 shadow still darkens Ohio's electric rates.
Why Did AEP Ohio Shut Down The Lines?
Electrical power lines can only carry so much power before they fail. That's because the metal in the wires has a small amount of electrical resistance. But while there's not much resistance in sending 100 megawatts down 10 miles of power line, there can be a whole lot more more if that 100 megawatts is sent down 50 miles. The higher the electrical resistance, the more electricity gets converted to heat and the hotter the power line cable gets. As a result the utility must send more electricity over the wire. So, instead of sending 100 megawatts down a 50 mile power line, a utility will have to send 101 megawatts and expect to lose 1 megawatt to line loss heat along the way.
But the problem gets worse during a heat wave hot weather because as power lines get hotter and hotter, they begin to stretch and sag lower and lower to the ground. If they go too low, they can come in contact with a tree and short out. For that reason, some power line sections have thermal limits that grid controllers must observe when they route power.
So during a storm, utilities reroute the power around damaged wires. And when there's high temperatures, high demand in the mix, something has to give. So AEP had to reduce the load to prevent further damage to the lines.
How Does That Relate To HB6?
Part of HB6 removed energy efficiency programs. Utilities are not required to offer incentives to upgrade appliances, insulation, lighting, and other things that could reduce electricity demand. So, arguably if these incentives were in place, lower demand might have meant fewer homes would have lost power.
How HB6 Is Driving Up Your Electric Bill
The first answer is obvious: with fewer energy-efficient things in your home, the more your electricity usage is going to be. And without guaranteed rebates and incentives, replacing large appliances or insulating can be costly. And in today's economy, few homeowners can afford it easily. And with electricity rates sky high all over Ohio, higher demand can really drive up your bill. Additionally, Ohioans are still paying for two out-of-state coal plants. These additional charges were a part of the scandal that shook things up with HB6. The Ohio Senate has been studying proposals to stop those two plants from taking money from Ohio, but has not take action. This means you've been paying for them with every single bill.
Don't Let High Bills Keep You Down
So, what can you do? Firstly, you can check with your local utility to see what kind of incentives and rebates they may still offer for energy-efficient upgrades. Most utilities offer something independently, but they are not required to. Secondly, try to reduce your electricity use during the summer months to keep everyone powered. Curtains, blocking off certain parts of your home, and even raising your house's temperature by a couple of degrees can knock your usage down. This saves you money and reduces the load on the system. If you're still struggling to find a way to lower your bill, try shopping around for a new rate. You can find great rates for all of Ohio at www.ohenergyratings.com