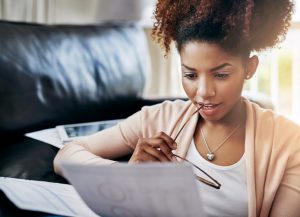 Crazy Cheap Electricity
You're looking for a cheap new electricity plan to start the new year off, right? And you see the very attractive price of just 4 cents per kWh from the Provision Monthly Plan. Sounds like a dream come true right? Sounds so much better than the 4.88 cents per kWh average price to compare between all the utility companies. Well, while it is the cheapest monthly plan, that 4 cent price is an introductory price good for the first month. But, this isn't necessarily a bad thing! There are some great ways this can be the perfect temporary solution when you're between plans.
Cheapest Monthly Plan For The Interim
If you're looking for something to hold you over while you're looking for a better deal, a month to month electricity plan can be a great option. Variable rates can be risky in the long term after the introductory prices expire, but for the short term, they can be very useful to avoid termination fees at bay while you watch market prices. With no termination fees and an insanely low starting rate, month to month plans give you the extra month to make a decision while you're between fixed rate plans. If you're stuck between plans, we have three fabulous choices for you to choose!
A 6 Month Plan You'll Love
If you're looking at something quick and easy to tide you over for 6 months, check out Constellation's 6 Month Home Power Plan. While this plan has a $25 early termination fee, it is also the lowest fixed price plan on the market. At 4.99 cents per kWh, this plan gives you the most bang for your buck in the short-term. This plan would be great for someone on an apartment lease, or who is new to Ohio electricity choice. A 6 month term can also be ideal because it gives you a great chance to tryout a supplier in your area without making a huge, long term commitment.
A 10 Month Plan You'll Want
Are you a student, or looking for something to finish out your time where you are? A 10 month plan can be a great alternative to a year long plan, or the brevity of a 6 month plan. Starion Secure 10 has no termination fee and offers a fixed price at 5.09 cents per kWh. Another perfect solution for that in-between need for a great, low price.
A Whole Year Of Savings
If you're looking for a longer term, the Frontier Green Online Premier 12 is one of the cheaper 12 month plans available with no termination fee that locks in your rate at just 5.39 cents per kWh. For homeowners and apartment dwellers on yearly leases, 12 month terms are great because they insulate you from the ups and downs of monthly variable rate plans. Unfortunately, this Frontier plan not available in every utility service area in Ohio so check for availability.
Find The Plan For You
If you're unsure about shopping for Ohio electricity, remember that sometimes it's best take your time so you can compare plans and rates apples to apples. Shop for a variable rate to snag the cheapest monthly plan while you hunt for a longer term plan with a great low rate. There are hundreds of plans available at  https://www.ohenergyratings.com and you're sure to find a few options to fit your needs.