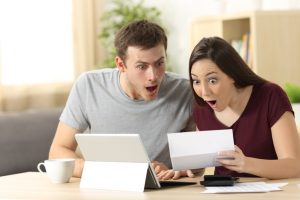 A Year Of Electricity Savings
Looking to save on your electricity for your Columbus, Ohio home? Sure, there are great energy saving tips, but what about switching your electricity? The AEP Columbus Southern Price To Compare (PTC) is 4.88 cents per kWh right now. But this rate changes on April 1 and could go higher. Instead, consider a great fixed rate plan to lock in a low rate for the entire year. Not sure where to start? Then, check out these three great cheap 12 month electric plans!
Super Cheap Columbus Electricity
The most bang for your buck of a fixed rate plan, the Tomorrow Energy 12 Month Fixed plan is super cheap compared to other 12 month electric plans. You'll pay the low price of 5.19 cents per kWh with this plan. While this is only one-third of a cent higher than the current PTC (set to expire on April 1), it can't change for the 12 month term. This plan does have a $75 termination fee, but with all the savings you'll be making, you'll want to stick with this plan. At the end of your term, you'll get two notices from Tomorrow Energy explaining what you can do. If you don't do anything, they'll roll you onto a variable month-to-month plan.
Saving Green While Going Green
Looking for an eco friendly plan? Check out the Frontier Utilities Green Online Premier-12 which supplies electricity generated from renewable resources, including nuclear and wind energy. You can get this green electricity plan for 5.59 cents per kWh with no termination fee. Additionally, this plan is also a fixed rate plan, meaning your rate won't change no matter what. When you are notified that your contract term is ending, remember that it's up to you to shop for new cheap 12 month electric plans. Otherwise, you could rolled onto a variable month-to-month plan with Frontier Utilities and these plan types are usually much more expensive.
Save More Than Money
Make your electricity bill do a little more for the world you live in with Xoom Energy's RescueLock 12. The great thing about this plan, is not only are you helping yourself with inexpensive electricity, you're helping animals too! Xoom Energy donates a portion of your RescueLock 12 bill to PetSmart Charities which help animals in need all over the country. Up to 5% of your bill will help shelter animals find their fur-ever homes when you sign up to power yours! Sure, this plan does run a little higher at 5.79 cents per kWh, but does a lot of good. Like the other plans if you do nothing at the end of your term, Xoom will swap you to a variable month-to-month plan.
Cheap Electricity Your Way
There are tons of great deals to look at for anyone looking to save money on their Columbus electricity plan. These three plans are just the start of great savings through out the year. You can check out all our other great plans if none of these are quite what you're looking for. If you're ready to switch and save, head over to https://www.ohenergyratings.com for more great tips, customer reviews, and low rates to help you save today.