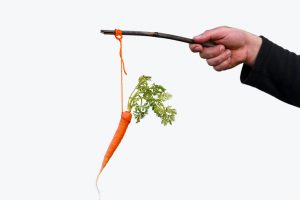 Lower Your Dayton Electricity Bill By Switching & Saving
If you're new to Dayton like our friend Dr. E. J. Sky, you may be thinking twice about sticking with the Dayton Power & Light price to compare (PTC) rate. Currently, the PTC only 4.67 cents per kWh. However, that price expires in March -and it could increase. So, if your electricity bill is already too high, don't worry. You don't have to resort to living in a box to keep your costs down. By switching to another plan, you can save big on the electric rates for the next two years. Don't close the doors on these great deals!
Save With the Best 
Low Electric Rate
If you're new to the Dayton area and looking to save on the best electric rates, this is a great pick for you. Public Power's 24 Month Fixed has an exclusive price for new customers! At just 5.79 cents per kWh, and no termination fee, it's one of the lowest cost electricity available for a two year period. When the contract gets close to expiring, they'll notify you that it's time to start considering your options again. If you do nothing, you'll be automatically renewed at a new rate. This deal is only available for brand new Public Power customers, however.
A 24 Month Electric Rate With No Surprises
Just looking for a no-nonsense electricity rate that isn't going to spring anything on you? While the name 24 Month Electricity Plan PowerPlug sounds like some maniac word soup, Constellation's plan is solid. At 5.79 cents per kWh, it's one of the lowest 24 month rates in Dayton. It also only has a $25 early termination fee which lets you still shop and switch to the best electric rates. You'll get two notices before your term ends; you can auto-renew or shop for a better plan!
Making Your Electricity Rate Do More Work For You
Everyone loves free stuff! So why not get free stuff by paying your electricity bill? With Xoom Energy's SureLock 24 plan, you also get access to their XoomXtras rewards program. The rate is a little higher overall, at 6.19 cents per kWh, and the early termination fee is pretty steep in comparison at $200. But, you get rewards points and discounts for things like tires, restaurant gift cards, and Amazon gift cards! At the end of your term, Xoom will send you a notice to alert you. If you don't respond to the notice, you will be switched to a variable month-to-month rate at the end of your 24 month term.
Save On Your Dayton Electricity Bill Today!
Our friend Dr. Sky found that now is the perfect time to shop and save on the best electric rates for the next two years in Dayton. You too can lock in a new fixed rate plan right now and save yourself the headache of paying DP&L's yo-yo rates. While you're at it, make sure to try some other great tips and tricks to keep your electric bills low. When it's time to shop again, come on back to www.ohenergyratings.com to shop more great deals on your power.