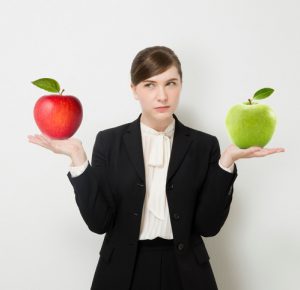 Compare Ohio Electricity Suppliers
Every month each Ohio electricity utility changes their price to compare (PTC). The PTC gives customers a set price to compare the current electricity rates for plans from retail electricity suppliers. But because each Ohio utility has a different PTC for different service territories, the plans being offered are not all the same nor are they the same price. So let's take a look at the PTC of Dayton Power and Lighting, AEP, and Duke Energy and see which ones are the cheapest plans in those areas.
Dayton Power and Lighting Price to Compare
As of July 1st, Dayton Power and Lighting's PTC lowered it's PTC to 4.60468 cents per kWh. Currently, there are currently no supplier plans that beat it. However, the cheapest plan is Constellation Energy's 12 Month Home Power Plan comes very, very close at 4.69 cents per kWh. The plan comes with Constellation's 90 day satisfaction guarantee which allows you to cancel the plan during the firs three months. After that, there is a low cancellation fee of $25. Constellation also has the second highest rated Ohio electricity company at 4.84 stars out of 5. 
Duke Energy Ohio's Cheapest Electricity Rate
Duke Energy's PTC of 5.46 cents per kWh, has the highest PTC of the utilities mentioned here. The cheapest plan that beats Duke Energy's PTC is Constellation Energy's 18 Month Home Power Plan, and it's 4.89 cents per kWh rate. Like the previously mentioned Constellation plan, it has the 90 day the satisfaction guarantee deal and a $25 cancellation fee. It's long contract length and cheap electricity rate makes this a great electricity plan with the current low, low kWh rate.
Shop for Best AEP Ohio Electricity Rate
American Electric Power's (AEP) PTC of 4.64 cents per kWh doesn't have any fixed rate plans available that beat it. Provision Power and Gas (Quake Energy) offers a month-to-month variable rate plan that's just 3.99 cents per kWh — but only for the first month. Afterwards, customers can switch to a different plan or pay Provision's higher regular monthly variable rate.
Meanwhile, Xoom Energy's SureLock 6 offers a competitive rate of 4.69 cents per kWh with Xoom Energy's rewards program. The rewards program provides access to discounts for shopping or groceries, or access to exclusive promotional items. The plan's cancellation fee is $50. Before the plan ends, you should receive recommendations from Xoom Energy about your future plan options. If you do not choose a new plan, Xoom will automatically roll you into their variable rate month to month plan. So while this plan is cheap to begin with, customers need to pay attention when the plan nears the end. That's when you should shop for cheap electricity plans again.
Find Best Electricity Plan
While some electricity companies currently can't beat the PTC, remember that PTC rates change frequently. Retailer electricity suppliers' rate that are higher today can be locked in against price increases expected to start in December. Both Constellation Energy's 12 Month Home Power Plan and 18 Month Home Power Plan have low rates and long terms. Meanwhile Xoom Energy, while being so much cheaper than the Duke PTC, has a great rewards program too. Still, even with these cheap rates that beat the PTC's, it's still a good idea to find the best electricity plans available every month.
In that case, check out https://www.ohenergyratings.com for more information on comparing the best electricity rates and deals,