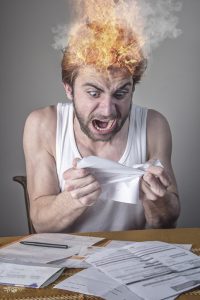 Shop for Best Plans in Columbus
It's summer time and that means high temperatures and plenty of electricity going into your air conditioner. While you might be getting cooled down by the AC, you could get burned by your electricity bill. Since natural gas prices are still at a record low, electricity rates have dipped. If you have a plan from last year, you might be paying more than the current rates. So if you're worried about paying too much for your electricity in Columbus, now is the time to shop for electricity plans.
Cheapest Plan in Columbus, OH
Santanna Energy's Premier Pick 12 Month is currently the cheapest plan in Columbus with a rate of 4.98 cents per kWh. However, it does have a large cancellation fee of $100 so if you get the plan, it's hard to leave. Santanna Energy also offers a rewards program, where customers can earn discounts for certain stores. Then when the plan ends Santanna will automatically roll you over to a renewal month-to-month term. So when you're alerted to the end of the plan, it'll be the perfect time to shop for cheap electricity plans.
Tomorrow Energy's 12 Month Fixed has a rate of 5.19 cents per kWh and is the second cheapest 12 month available. It has an inconvenient $75 cancellation fee, but Tomorrow Energy offers something unique with this plan. It is a 100% green energy plan which means if you want to decrease your carbon footprint, this plan is a great choice. Upon the expiration of the plan, unless you choose to renew, you'll be rolled over to a month-to-month plan. Of course, if you want to help the environment this is the best Columbus green electricity plan.
Find Best Electricity Plan
Energy Harbor's Safe Harbor 12 has a rate of 5.29 cents per kWh and no cancellation fee. So, customers get a fixed rate and the flexibility that allows them to  shop for cheaper electricity plans at any time. The downside of this plan is what happens if you don't renew when the plan expires. If you don't choose one of their new options, you'll be put on the AEP Price to Compare rate.
Find Cheap Electricity Plans
Direct Energys Live Brighter 12 has a rate of 5.39 cents per kWh with no cancellation fee. This plan is only available for new customers, so not everyone will be able to get this plan. This provides great flexibility for customers, but Direct Energy also offers some online assistance. When you get a plan with Direct Energy, you can go to their website and check your electricity usage. This doesn't just let you make a rough estimate of your bill, but you can use your usage information for future electricity plans. Not to mention, when the plan ends if you didn't renew, you'll be rolled over onto a month-to-month plan.
Xoom Energy's SureLock 12 is the last of the cheapest plans available in the Columbus area. With a rate of 5.39 cents per kWh, and a $100 cancellation fee, it's far more costly than the previous plans. However, Xoom Energy offers a rewards system where you can earn discounts and promotional deals for shopping.
Compare Columbus Ohio Electricity Plans
Each plan offers a way to let your AC cool you down without burning through your money. Santanna Energy has the cheapest plan with a good rewards program. Xoom Energy has the most expensive, but has a rewards program. Tomorrow Energy offers the cheapest green electricity plan. Direct Energy offers some online services by letting you track your usage. Finally Energy Harbor low rate and no cancellation fee, but you'll have to stay on top of finding a new plan at the end.
Any of these plans can help you beat the summer heat and keep money in your wallet. Find the right one for you depends on what you need for your circumstances. For more information on electricity plans and savings, check out https://www.ohenergyratings.com.