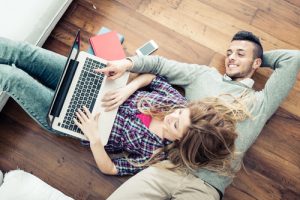 Compare Ohio Edison Electricity Plans
It's the end of July in the Buckeye State and that means electricity is in high demand. Normally, if you were stuck in a high rate, you'd have to wait for the fall shoulder months. But  because natural gas prices are still low, electricity prices are cheaper this summer compared to previous summers. So there is still hope of finding amazing electricity plans at cheap rates if you live in an area serviced by Ohio Edison. Especially because two suppliers are offering four great plans with the lowest electricity rates available right now.
What is the Cheapest Electricity Plan?
Constellation Energy's 12 Month Home Power Plan is the cheapest recommended plan in the Ohio Edison service territory. With a low rate of 4.79 cents per kWh, this Constellation plan is cheaper than the other recommended plans available. Not ony does it come with a low cancellation fee of $25, but Constellation's satisfaction guarantee deal means if you cancel within the first 90 days, you won't have to pay the cancellation fee. When the plan ends, you'll receive a notice 35 days before the plan ends about how the plan will continue with a new rate. If you do nothing, Constellation will enroll into the new plan. If you reject the offer, you will transfer to Ohio Edison's PTC rate.
The cheap rate and satisfaction guarantee deal are what make Constellation one of the best electricity suppliers in Ohio.
Constellation Energy's 6 Month Home Power Plan is even cheaper than the 12 month too. With a low rate of 4.69 cents per kWh, it's an ideal alternative as a short terms plan. While it does also include the $25 cancellation fee, the 90 day satisfaction guarantee covers practically half the plan's length. Constellation will use the same notification system when your plan expires.
Shop For Best Electricity Rates
Energy Harbor Safe Harbor 12 is the second recommended 12 month plan in the Ohio Edison service area. While the plan has a rate of 5.12 cents per kWh, it has no cancellation fee at all. That means a customer can still shop for cheap rates, switching electricity plans at any time during the contract. When the plan expires, you will be sent information about a new plan from Energy Harbor. If you don't accept the new rate, or don't respond, you'll be placed on the Ohio Edison PTC rate.
Energy Harbor Safe Harbor 6 has a rate of 4.98 cents per kWh. Plus, despite the difference in contract length, this plan has many similarities to the 12 month version. It has no cancellation fee, and has the same options when the plan ends.
Find Best Electricity Supplier
Constellation Energy has a small $25 cancellation fee, but is negligible for 90 days of starting. It's low prices mean that you'll save plenty of money too. Energy Harbor has no cancellation fees, meaning you can find cheap electricity plans for the entire contract. 
Even though these plans are far cheaper than their competition, they provide better options for energy customers who want to be able to cancel their plans without facing a high cancellation fee. That's an especially important feature for cost-conscious homeowners during this Covid-19 economy.
For more deals on electricity plans and tips on saving money on your bill, check out https://www.ohenergyratings.com.