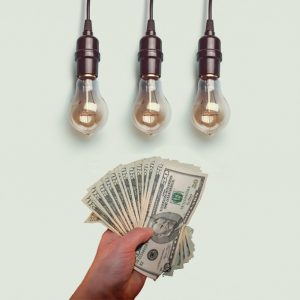 How Do I Switch My Electricity Supplier?
Change can be a large or small thing. Changing a light bulb is simple and a matter of seconds, while moving can be a long and unsettling change. But what if you want to switch electricity suppliers in Huber Heights, OH? When do you switch? What do you have to do to switch? Is there anything to be aware of when switching electricity suppliers? Well here's a few bright ideas on how you can change your electricity supplier and do it as easily as changing a light bulb.
Compare Ohio Electricity Suppliers Apples to Apples
While a few Ohio electricity providers are not as good as they say they are, many customers find that their plans no longer meet their needs. Think about why you want to change electricity suppliers.  Is your current plan's rate still cheaper than other offers? Or does your current supplier provide you with adequate customer support? Is your plan offering the level of convenience that you need? Are your provider's fees and charges fair?
If you answer "no" to any of these questions, then you should be thinking about switching electricity suppliers.
Before you cancel your current plan, remember that it pays you to compare electricity companies and shop around for the best choice. That's why it's a big help to read customer reviews. Ask yourself does the plan you're looking at offer a cheaper electricity rate? Does it provide incentives for switching such as online account management that your current electricity supplier does not? Make sure to read the terms and conditions of the plan you're interested in to see if it has any hidden charges for anything.
What Is the Best Time to Switch?
Ideally, the best time to switch electricity providers is at the end of your current plan. Your supplier is required to notify you when your plan is approaching the end of its term. Generally speaking, customers have a limited amount of time to stop your current plan from rolling over to a new plan.  If you do not switch providers when you plan expires or notify your current supplier, you could be rolled over onto a new plan with higher rates.
Sometimes, however, it's better to switch to a new provider as soon as possible. To  switch electricity suppliers, just sign up with the electricity supplier you have selected. They'll take care of notifying your old supplier and your local utility, such as Dayton Power & Lighting. Be aware if you leave in the middle of a plan, you may have to pay a cancellation fee to your old Ohio electricity supplier.
What Can I Expect When I Switch Electricity Companies?
Once you authorize the switch, your new provider will mail you a contract. You'll have 7 days from the postmark to cancel the contract by notifying your  new supplier that you have changed your mind.  Some electricity suppliers also offer a "Guarantee Period" which extends the time you have to cancel your contract after it takes affect.
The switch will be complete by the next time your meter is read. Depending on meter read schedules, that can be up to 45 days.
Switch Your Electricity Ohio Company
The first thing you should do when you decide you want to change electricity suppliers is go to https://www.ohenergyratings.com. You'll find the widest selection of plans from the best retail electricity suppliers in the state. You can compare the price per kWh, cancellation fee, and plan term head to head with other plans. You can also read customer reviews there and shop for the plan that best fits your needs.