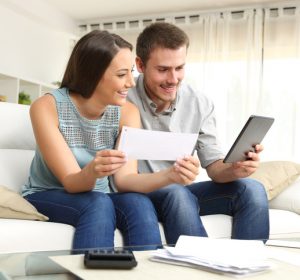 Super Low Electricity Rates For The New Year
Need a cheap electricity rate fast? Have a super high utility bill? You're not alone! Ohio Edison's Price To Compare (PTC) updates every three months. Their current rate is valid until the end of the year. Afterwards, there's a good possibility that electricity prices will rise by about .09%. So, it's great if you can lock in a low fixed rate right now for a long term. The best way to find a low fixed rate is to shop and compare prices and then a lock in the best low price! We've sorted through the cheapest electricity rates in Youngstown for you to take a look at. Lock in a rate you love now so you can save some cash for later!
Cheapest Variable Rate Electricity in Youngstown
Their 4.00 cents per kWh introductory rate may be what catches your eye, but Provision's Monthly Plan offers more than just a super low rate. But be warned that the super low rate will likely change. Instead of paying a fixed amount for your electricity no matter the market rate, you'll be paying their market rate. But, this is a month-to-month plan, which gives incredible flexibility. That's especially handy if you need more time to find a great fixed rate plan. When you decide to switch, there's no cancellation fees or any of the other requirements. You're free to switch to a new plan or provider and they'll take care of notifying your utility.
A Short Sweet & Simple Electricity Plan
Coming in at just 4.69 cents per kWh, Xoom Energy's SureLock 6 is perfect for keeping your options open. The SureLock 6 is a fixed rate plan, and comes with a cancellation fee of $50. There aren't any hidden requirements, and your rate is locked in at 4.69 cents per kWh for 6 months. At the end of those 6 months, Xoom will give you 45 days notice, and a couple options for your new rate. But if you don't choose any of those options, they will put you onto their month to month variable rate plan.
A Plan With A Super Low Cancellation Fee
Want a 6 month plan but aren't sure about a $50 cancellation fee? Well we have one that's even lower! Constellation 6 Month Home Power Plan might be just what you're looking for. This plan starts off at a slightly higher rate than our previous plans, but at 4.99 cents per kWh, this is still one of the cheapest electricity rates in the Youngstown market. It also hosts one of the lower cancellation fees, at just $25. Constellation isn't very clear about what happens at the end of your contract, but it is likely that you may be swapped back onto Ohio Edison's PTC default rate.
A Year Of Cheap Electricity
Looking for something a little more permanent? Check out Xoom Energy's Sure Lock 12 plan. Yes it's just the previous plan, but for 12 months instead of 6. However this does mean that the cancellation fee is higher and to cancel you'll need to hand over $100. The rate is also set for a whole year at 4.99 cents per kWh. So, no matter how high the electricity market prices spike, your rate will stay at that incredibly low 4.99 cents. As always, that doesn't cover delivery charges. At the end of your service, you'll have the choice just like Xoom's other plans: switch, stay with a new rate, or do nothing and be put onto their month to month plan.
Lock In That Low Rate
Now is the best time to switch to the cheapest electricity in Youngstown before the PTC changes at the end of the year. Supplier prices are still low, and these are some of the cheapest rates you can get! If you're still not quite finding something you like, there are tons of other options to help you save on your electricity bill. Switching and saving is easy in Ohio, and hopefully we can make it even a little easier! For more choices, resources, and rates, check out www.ohenergyratings.com