What You Need To Know to Switch Electricity Providers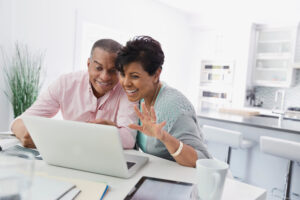 Summer is in full swing and the Toledo Edison price to compare is poised to change on July 1. If your bill is as high as the temperatures outside, you might be looking for a new electricity provider. But how do you go about switching your electricity provider to beat the rising rates? Not a problem here! We're going to cover the things you need to know to switch electricity providers in Toledo, OH.
The Devil Is In The Details
One of the first things you should know when you're shopping for a new rate is what the price to compare (PTC) is. Currently, the Toledo Edison PTC is 12.40 cents per kWh. This rate expires at the end of the month, but it gives you an idea about prices.
Secondly, you should know if your current plan has any early termination fees. If you're on the PTC rate (aka "standard service offer") from Toledo Edison, you won't have to worry about those. You can go straight to shopping and comparing plans.
But, if your current CRES provider's plan does have an early termination fee, check your original contract to see how much it is. Not all early termination fees are the same and high fees could eat up the savings you're hoping for by switching. If you've lost track of your contract, call your current provider or check your on-line account to find out.
Lastly, if you only have a few months left in your contract, carefully weigh the cost of leaving early versus sticking it out, instead.
Shop and Compare Electricity Provider Plans
When you're ready to start shopping, you should know what kind of plan you're looking for and how long you want your new plan to last. Are you looking for a month-to-month variable rate or a fixed rate?
Variable rate plans are great if you use them as temporary, no-contract fixes between fixed rate plans. But their rates change each month and can spike.
Fixed rate plans keep the same rate for the length of the contract, which can run from 3 months to 3 years. That can shield you from price spikes but if market rates fall, you could be stuck paying higher rates.
Next, compare the lowest electricity rates by city so you can shop the best deals around Toledo. Pick out a few plans and compare them to find the perfect one for you. Be sure to read the terms of service before you settle on one. Look out for things that may affect your rights and obligations as a customer. These include grace periods, early termination fees, late charges, and what happens when the plan ends.
Switch Electricity Providers As Easy As 1, 2, 3
Once you've picked your new provider, the only thing left is to sign up with them! They will handle the transfer requests with your current provider and with Toledo Edison. Toledo Edison will mail you a notification to confirm your switch. You'll then receive your new contract in the mail. After that you have seven days to cancel. Some providers offer "Guarantee Periods" that extend that time.
The switch will go through at your next meter read. This could take up to a month depending on your meter reading schedule.
Shop For Your New Electricity Rate Today
The easiest thing of all is that you can shop for your perfect provider right here! You can compare plans, look at all the details, and make sure you're getting the best deal you can. Don't wait to find your deal at www.ohelectricityratings.com