Don't Let Your AEP Bills Rise With The Heat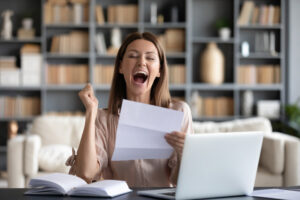 Temperatures are climbing all across the US. So are Ohio energy prices. At the beginning of July, AEP Ohio released its price to compare and it was a whopping 11.20 cents per kWh! However, if we compare Apples to Apples, the average Ohio electricity provider is only charging about 6.78 cents per kWh! If you haven't shopped around for cheap rates in the AEP Ohio region, now is the perfect time. Here are our top 4 picks for the best electricity plans available to you!
Get a Cheap 12 Month Plan in the AEP Market
We're starting off strong with the Santanna Energy Fixed-Rate Electricity 12 plan. At just 6.47 cents per kWh, this is the cheapest 12 month plan available right now. However, there is an early termination fee of $100. Santanna is featured on many of our plan highlights as having some of the lowest rates around Ohio, so consider this plan if you need to switch to a real low rate.
A Low Rate 18 Month Plan
Our next rate is an 18 month plan from Energy Harbor. Their Safe Harbor 18 plan is only 6.69 cents per kWh, which is still a steal compared to AEP Ohio's standard service offer. Additionally, there's no early termination fee, allowing you to switch to another great deal if rates fall further!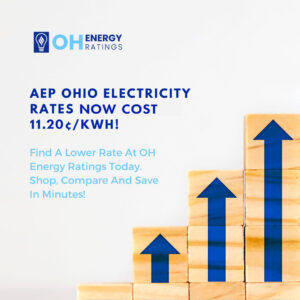 Keep An Eye On Prices With A Short Term Plan
Six month plans are a great way to try out a provider while keeping an eye on the market and your bills low. Constellation Energy has their 6 Month Home Power Plan to fill that need. At just 6.79 cents per kWh, you can watch for lower prices developing in the shoulder months without the long commitment. There is an early termination fee of $25, but that's a small price to pay compared to AEP's default rate.
Cheap 12 Month AEP Rate With No Cancellation Fee
Sure, it's not the cheapest rate on the market, but the Direct Energy Live Brighter 12 plan is worth a look. It's 6.89 cents per kWh for 12 months. The best part? There's no cancellation fee. And Direct Energy has a customer rating of 3.3/5.0 stars out of 573 reviews. So, if you're looking for a good year long rate from a reputable provider, don't let this plan pass you by.
Shop For Better Deals Today
If you're thinking about switching then don't wait too long. Switching your electricity provider is easy, but takes time, and prices can sometimes change quickly. These aren't the only plans available on the market, and there are a bunch of low rate plans available today. So head on over to www.ohenergyratings.com and save on your electricity bill today.