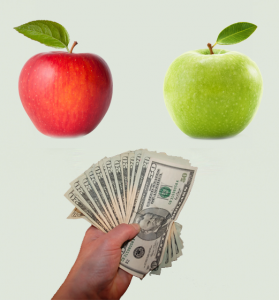 Saving On More Than A Year Of Electricity For Your Home
If you're looking for a new electricity rate, you might be in the dark with all of the providers and options available to you. Don't be afraid of the shadow of electricity shopping! The Duke Energy Price To Compare is only 5.54 cents per kWh, but that expires October 1st! With some great energy-saving tips and a low-cost plan, you can stop the monthly wake-up call of a high electricity bill.
Three Years Of Low-Cost Electricity
The 36 Month Home Power Rate from Constellation is priced at 5.99 cents per kWh, which is the cheapest rate on this list. Additionally, there's only a $25 early termination fee, meaning if rates drop you won't be scrambling to pay a huge fee if you want to switch. This rate does not come with a monthly charge, either. About a month out from the end of your contract Constellation will send you a renewal offer.  Be sure to respond it otherwise Constellation re-enrolls your contract at the rate stated in their notice.
Three More Years Of Electricity
Do you want something long-term but with no cancellation fee so that you can change it up whenever you want? You can get amazing flexibility from Energy Harbor's Safe Harbor 36. Lock in their rate at 6.19 cents per kWh, and enjoy not having to shop for three years. If that rate ends up being too high, don't worry about it and switch! There's no early termination fee.  However, be sure to watch out at the end of your contract! After two notices, Energy Harbor will auto-enroll you at a new rate if you don't cancel.
24 Months Of A Fixed Electricity Rate
First off, if you're looking for a great deal that will give you a super easy plan, check out Energy Harbor's Safe Harbor 24 plan. This plan comes with a fixed rate of 6.39 cents per kWh, with no early termination fee. Make sure you watch the mail about 3 months before your contract's end though. At that point, Energy Harbor will offer you to renew on a new contract.  Energy Harbor will automatically re-enroll your contract at that new rate if you don't cancel.
The Best Electricity Rates For You
Each of these plans offers a great option for people looking for great long term deals on their electricity. But there's still more to look at! If you're still looking for more ways to save on your electricity, check out more plans, tips, and resources at www.ohenergyratings.com.