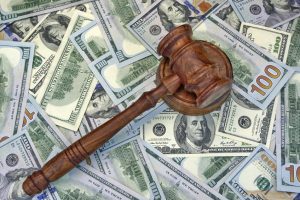 Possible Rate Hike For Ohio Residential Customers
Duke Energy recently sent a request to the Public Utilities Commission of Ohio (PUCO) for a rate increase of nearly 4%. If approved, customers could see a $4.50 increase to Duke Energy's distribution charge on their monthly bills. But, what is that money going to go to? We're going to look at the details of why Duke asked PUCO for an electric rate increase.
Ohio's Electricity Infrastructure
After last winter's freeze in Texas, some customers worry the same could happen in Ohio. Duke Energy claims the higher distribution charge will pay to improve its grid. Most companies are rather tight lipped about their repair and upgrade practices. However, better transmission could be a major boon to areas that faced past problems. The addition of a 'smart grid' could isolate grid problems, preventing large scale blackouts like those in the past. Duke Energy claims this increase could potentially generate $55 million in revenue to pay for the improvements.
A Trade Off For Customers
While this rate increase could turn off some customers, some may like what comes with it. Duke Energy is doing away with its fees on payments. Currently, a third-party does all of Duke's card and check processing. This third-party tacks on a $1.50 service fee whenever they process a payment. Duke is breaking ties with this processor for residential customers, to offer fee free payment options. While that's not going to completely negate the proposed increase, it does offer an interesting trade off.
Another bonus for customers, is a new "time-of-use" option for customers using smart-thermostats, and other internet-enabled tech. While that sounds complex or complicated, customers shouldn't panic. According to Duke, 'simple behavioral changes' could help lower electricity bills during times when businesses and industries need less power. Customers could reduce their bills by shifting their high electricity use like laundry to nights or weekends.
What Does the Rate Increase Mean For Customers?
Since April, Duke's Price to Compare has risen by about 20 cents and the current PTC rate is  5.56 cents per kWh. With the proposed rate increase, now is a good time to find a low priced plan.  Many plans have rates that are below the PTC. Plus many others offer rewards and incentives that Duke Energy can't even touch.
You can check out great plans for your area that beat the PTC at www.ohenergyratings.com.