Use Your New Smart Gadgets To Save On Your Electricity Bills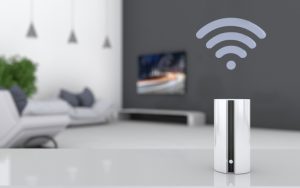 So, you're getting some fun new gadgets for the holidays? Maybe a smart home device or a fancy thermostat? While smart gadget equipped homes can make things easier on you, did you know that these gadgets can reduce your Ohio utility bills? By using these things in conjunction with shopping around for a new rate, you can make a few small additions to your home, and save on your electricity bill.
Smart Home Shenanigans
You've got a fancy new smart gadget, like an Amazon Alexa, or a Google Home? You can totally use these to help keep your electricity bill in check. For example, even by using a simple smart plug, you can turn any device into a smart-controlled device. Simply plug something like a lamp into the smart plug, and then the smart-plug into the wall. You can set up a timer to automatically turn off the light at a certain time. Also, you can turn the light on or off with a simple voice command. By making sure the lights are off, you can save on your electricity bill each month.
Keeping Your Thermostat Under Wraps
Did you get a new Nest Learning Thermostat, Ecobee SmartThermostat, or the Amazon Smart Thermostat? These smart thermostats can help you keep an eye on your home even when you're away from home. By lowering the temperature of your home during the night in the winter, or when you're out of the house, you can keep your heating bills low and under control even more so than with a traditional programmable thermostat. During the summer, keep an eye on the temperature so you're never running the AC too early or too long! Couple these with some other great tips and you can potentially shave a bundle off your bill. You can couple these with your smart home device as well, letting you set routines, and adjust the temperature via voice control.
Smart Lights Save Money On Electricity
First off, smart lights are LEDs, which can save you up to $20 a year over traditional incandescents. Add on to this the ability to control brightness, temperature, and even color depending on the bulb, you can use fewer lights to get the perfect mood lighting in your home. Smart bulbs can act as a backup to your smart-plug system or can replace the smart-plug altogether. Additionally, they can help wind down your night by slowly dimming over a set amount of time. Not only do they save you money, and but they may help you wind down your day so you can sleep better.
Use Those Gadgets To Their Full Extent
This is just scratching the surface of what smart devices can do to help save you electricity. From keeping tabs on exactly how much electricity certain appliances are using to keeping phantom electricity at bay, or setting a reminder to switch your electricity plan when your contract is up, use those new gadgets to keep your electricity bill in check! If you're shopping around to keep your electricity bill even lower, check out great rates at www.ohenergyratings.com