Lock In A Long Term Rate For Three Years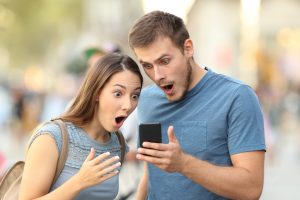 We get it, you don't always want to be waiting on tenter hooks waiting for your annual Ohio electric plan's expiration notice. Besides, they never arrive at the same time, and they can be hard to remember. Why don't you consider a 36 month contract; that's 3 years. Currently, 36 month plans in the Duke Energy area have very competitive rates! So, if you want to save money plus have flexibility to switch then shop these 36 month electricity rates in Cincinnati!
Shop Low Rate Electricity With A Catch
To begin, let's shine some light on our first rate from Constellation! Their 36 Month Home Power Plan has a rate of 6.69 cents per kWh. This rate does come with a $25 cancellation fee, but you can easily switch plans after that! Additionally, you'll get two notices from Constellation with your new contract offer. You have thirty days to accept or reject the new rate. However, if you don't respond, Constellation will renew your contract according to the details outlined in those notices.
An Easy Electricity Rate
Want to avoid an early termination fee? You should check out Public Power's 36 Month Fixed. This rate is currently going for 7.19 cents per kWh. Additionally, this rate doesn't have an early termination fee! That means that should prices drop, you can cancel your contract with no penalties. Then you can shop electricity plans that save you money. In three years time at the end of your contract, expect to get a notice from Public Power. This notice has your new rate for your next term. Of course, you can choose to accept the new rate or shop for a new provider. But make sure you respond to this notice! Public Power auto enrolls you in a new contract if you fail to respond.
A Dependable Rate For Your Future
Last but certainly not least in our lineup is the Safe Harbor 36. This rate comes from Energy Harbor at a rate of 7.25 cents per kWh. This plan also doesn't have an early termination fee. So, if something better comes along, you can switch and save whenever you feel like it. Afterwards, at the end of your contract with Energy Harbor, you'll receive notifications that your contract is about to be up. These notices will explain how to cancel your contract if you wish, and any other options you may have which could include renewal.
Don't Stress And Shop Electricity Rates
Although yearly electricity plans can be useful, sometimes you don't need the stress. Don't worry about swapping your provider every year. Check out the rates, and see what fits best with your home. If you don't find exactly what you're looking for, you have more options to find cheaper plans! Check out more rates at www.ohenergyratings.com.