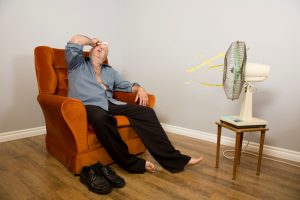 What "Apples to Apples" Plan in Duke Cincinnati is best?
Looking for a Cincinnati electricity company for a 3-year plan that's right for you? Making your own Ohio energy choice can be fast and easy, even for a commitment of 36 months!
By searching through Duke Energy suppliers, you'll find several competitive options. North American Power offers a great choice with a competitive rate of only 5.9 cents per kWh. Knowing that the average energy consumption per year in Ohio is 10,740 kWh, let's do the math:
10,740 kwh x 3 years = 32,220 kwh over 36 months on average.
32,220 kwh x 5.9 cents per kWh = $1,900.98 as a total cost of the plan
With an average monthly bill of $1,900.98 / 36 months = $52.81 each month.
One thing to keep in mind with North American Power's 36-Month Fixed plan, however, is that they have a cancellation fee of $10 per month that is left in the contract. This means that, depending on how many months you have left in the contract, you face paying up to $350 should you need to cancel for any reason. It's worth keeping in mind while you shop for the best Cincinnati electricity supplier for you.
If you value keeping the flexibility switching your Ohio electricity supplier while still having the security of a fixed rate plan, Public Power's plan costs only 5.9 cents per kwh and no cancellation fees! This lets you keep that low fixed rate for as long as you need. Should you decide that they're not the right supplier for you, or your housing arrangements change, your finances won't have to suffer for it.
If you're not terribly worried the $25 cancellation fee and just want to save, look no further than this plan. With a cost of only 5.5 cents per kwh, you're sure to save on your average monthly Cincinnati electricity bill! To see just how much you could save, let's compare it with the competitive rates offered by just the other suppliers we've already covered. Again, Ohio's average energy usage for three years is 32,220 kwh.
32,220 kwh x 5.5 cents per kwh = $1,772.10 (Constellation)
The competing rates of 5.9 cents per kwh costs $1,900.98
$1,900.98 – $1,772.10 = $128.88
That's $128.88 saved on the total cost of your energy supply. This ends up being about $3.58 saved each month!
Who is the Best Electricity Company for me?
Deciding the right plan for you can be easier when you put all of the information together to make an apples to apples Cincinnati electricity comparison. North American Power's 36-Month fixed offers competitive rates as long as you don't think a $10 per month left cancellation fee is a problem. Public Power's 36 Month Fixed plan is just as cheap at 5.9 cents per kwh, with the added benefit of not charging any cancellation fees. And finally, Constellation's 36 Month Home Power Plan Is very cheap at only 5.5 cents per kwh, with a flat cancellation fee of $25.
Find out more about these great plans and more at https://www.ohenergyratings.com !