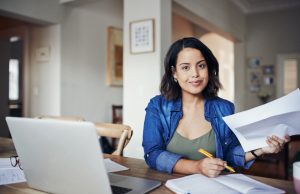 How do apples to apples comparisons help me choose the best electric company in Fairborn, OH?
Electric customers in Ohio already know they have a lot of options for purchasing energy. But do you know how to take advantage of your freedom to choose your electric supplier to save money? The best way to use the deregulated energy market in Ohio is by comparing electric plans apples-to-apples to find the best features and cheapest electric rate.
If you want to save money and lower your electric bill, it pays to do more than compare rates from a couple Dayton Power & Light providers in Fairborn. What you really want to do is understand the details of an electric plan and compare as many plans as possible. By conveniently organizing all the important details of available plans, Ohio Energy Ratings lets you easily compare Ohio electricity rates and suppliers to find the best option for you.
Comparing 24-month electric plans in Fairborn, OH.
Ready to see an apples-to-apples comparison in action? Check out the details of these 24-month fixed-rate plans from Dayton Power & Light suppliers in Fairborn.
North American Power 24-Month Fixed : This plan saves you money with the cheapest rate for a 24-month term in Fairborn. At 5.9 cents per kWh, the average Ohio household will spend about $53 per month for electricity on the plan. Be sure you can stick with this contract for the entire term because it will cost $10 per remaining month to cancel it. At the end of 24 months, customers are enrolled in a month-to-month variable rate plan if they don't change plans or providers. Because variable rates often don't save you money, it's best to shop for other energy suppliers in Fairborn before the term ends to compare rates and choose a new plan.
Public Power 24-Month Fixed – While it doesn't have the lowest electric rate in Fairborn, this plan is still competitively priced at 6.2 cents per kWh. About 5% more expensive than North American Power, the average customer can expect to pay about $55 per month and $665 per year on this plan. The perk here is that Public Power does not charge an early cancellation fee, so customers are free to switch suppliers at any time and save money with a cheaper electric rate. You'll also be automatically enrolled in a month-to-month plan at the end of your term if you don't change plans or providers.
Choose a better electric plan when you compare apples-to-apples.
There's more to comparing electric suppliers than cheap rates! To ensure you don't miss any details and can choose a plan with confidence, check out our app at https://www.ohenergyratings.com/apps/oh . Shop in seconds, switch in just a few minutes. It puts the power in the palm of your hand.