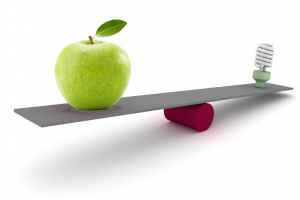 Compare 2-Year Cleveland Electricity rates!
With the sweltering heat of summer in full effect, you may be shopping for cheap electricity rates in Ohio to save your wallet while your air conditioning keeps you cool. Maybe you're looking for a 2-year plan to lock in a great rate and save your troubles for this summer AND the next. If so, let's dive into a couple of options and help find the best cleveland electricity company for you!
Is North American Power your next Ohio Energy Choice?
Looking through your 2-year options, you'll come across North American Power's 24-Month Fixed plan. At 6.2 cents per kWh, this plan is very competitive in its pricing. However, it is still more expensive than the one offered by Public Power. It also has a cancellation fee of $10 per month left in the contract. If you sign on and decide to move or switch your Ohio electricity supplier, you could pay anywhere from $10 to $240. When you look for 24-month plans the pricing is still very competitive and North American Power does offer one of the only 2-year options available.
Go Public to find Cheap Electricity Rates.
When it comes to an Illuminating Company apples to apples comparison of 24 month plans, Public Power's 24 Month Fixed takes the day. With the lowest rate of 5.9 cents per kWh, you can expect to save on your electricity bill. According to the Energy Information Administration, the average consumption of electricity in Ohio, is 891 kWh per month. If you multiply the 5.9 cents per kWh times that number, the supply portion of your bill will be about $52.57 per month (distribution charges come from the Illuminating Company). Beyond that, Public Power's plan also offers no cancellation fee! So if you decide you don't like your service you're free to find a Cleveland electricity supplier that fits your needs better!
Compare your Ohio Energy Options.
It may be hard to find the best cleveland energy choice to fit your next 2 years, but there ARE options. North American Power's 24-Month Fixed plan may have a cancellation fee, but it still offers a competitive rate at only 6.2 cents per kWh and Public Power's 24 Month Fixed plan offers a cheap rate at only 5.9 cents per kWh while also sporting no cancellation fee.
And as always, to see more of your options and find the right plan for you, check out https://www.ohenergyratings.com .