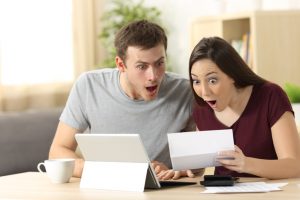 How does a fixed-rate electric plan save you money with AEP Ohio?
It's understandable to feel like you don't want to be tied down by a long-term contract with an electric supplier. But when you consider the high price you're paying, you may reconsider your affinity for freedom.
Fixed-rate electric plans save you money by locking in a cheap rate which lowers your electric bill and provides consistent pricing for an entire year. Variable rates may seem appealing with a low introductory rate but after the first month ends, your rates fluctuate and tend to be more expensive over time.
How electric rates have changed in six months for AEP Ohio costumers in Columbus.
Last January, we wrote about the best 12-month rate for AEP Ohio (Check out that post here.) At the time, the Public Power 12-month fixed rate plan had the cheapest rate at 5.9 cents per kWh.
Six months later, the same plan has increased by 5%! Currently at 6.2 cents per kWh, the Public Power 12-month fixed plan continues to delivers a solid electric rate. But the change in price over only six months' time clearly demonstrates that rates are trending upwards. This is precisely why choosing an electric plan with a fixed-rate will save you money long-term.
Compare 12-month fixed rate plans to find the cheapest rate in Columbus.
The U.S. Energy Information Administration predicts electric prices will continue to increase through 2019. That means it's a great time to compare plans, find the best electric provider in Columbus, and lock-in a low rate.
Right now, the cheapest rate among Columbus electric suppliers, you want the Direct Energy Live Brighter 12 plan, which provides electricity at 5.9 cents per kWh. With the average home using about 895 kWh per month, Direct Energy saves you $26.85 per month and $322.20 per year compared to Public Power. And when you compare it to other plans in the area, Direct Energy could save you as much as 14% on electricity.
With its price set at 6.7 cents per kWh, the Constellation 12-month green electricity plan may not compete as one of the cheapest rates in Columbus, but the plan's electricity is 100% generated by wind turbines, making it an enticing option for eco-conscious consumers seeking options for green energy in Ohio. Consumers should be aware, however, that Constellation does assess a $25 cancellation fee. Neither Direct Energy and Public Power plans, on the other hand, require cancellation fees.
Don't let your fear of commitment lead to a high electric bill. Before rates increase again, use Ohio Energy Ratings to compare Ohio electricity rates and switch electric suppliers today.
See for yourself how the plans detailed here compare to other options in Columbus. Visit us at https://www.ohenergyratings.com/electricity-rates.