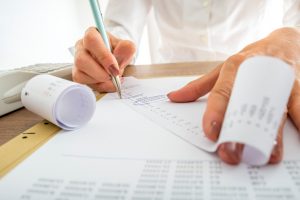 Can I save on electricity this summer before rates soar in Cleveland?
For Cleveland residents hoping to lower their electric bill, it's great time to switch electric suppliers before summer rates soar. The U.S. Energy Information Administration predicts that electric prices will increase by 3.7% or more through 2019. That's a pretty good incentive to lock-in a low rate now with an Illuminating Company electric supplier. To help you find the right plan for you, we've compared Ohio electric rates and plans from a few of the best electric providers in Cleveland for you.
Illuminating Company electric suppliers offering the best rates for in Cleveland.
Another reason it's a great time to choose a new electric supplier in Cleveland: there's currently a big variety of plans with cheap rates under 6.0 cents per kWh.
Public Power – You can save money on electricity with three different electric plans from this supplier, including the plan with the lowest rate in Cleveland: 5.5 cents per kWh. To get the cheapest rate, you'll have to sign up for the long-term Public Power 36 month fixed plan; but because Public Power has no cancellation fee for any of these plans, you aren't taking a risk with the longer contract. The supplier also offers the Public Power 24 month fixed plan at 5.7 cents per kWh and the Public Power 6 month fixed plan for 5.9 cents per kWh.
North American Power – While their plans don't can't match Public Power's cheapest rate, these two at 5.9 cents per kWh plans offer shorter, more competitive term lengths: the North American Power 12 month fixed plan and the North American Power 6 month fixed. You may want to select your term with a little more discretion here, however, because the supplier will charge you $10 per month remaining on your contract to cancel.
Constellation – Your options for cheap electricity continue with the Constellation 36 month home power plan at 5.9 cents per kWh. Although the rate holds its own again Public Power's and North American Power's plans, you'll want to watch out for the $25 cancellation fee.
Compare Cleveland Electric Rates Apples to Apples!
There's no reason to overpay for electricity in Cleveland this summer when you have so many options to save. Before rates spike, and whenever you're shopping for the lowest electric rate, go to Ohio Energy Ratings, compare rates apples to apples, and save big on your electric bill.
To see how the plans featured here stack up against other choices in Cleveland, visit us at https://www.ohenergyratings.com.