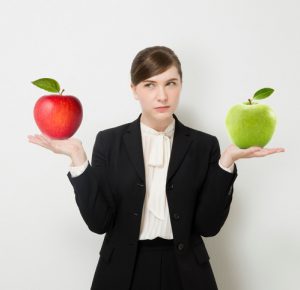 If you're shopping for a new electric plan now is a great time to compare Ohio electricity rates and lock-in a low price before rates soar for the summer. Ohio residents can check out the PUCO service area map to find their local utility's service area. Meanwhile, customers in the AEP Ohio Power Company service area have several great options to save by switching to an electric supplier with a cheap, fixed rate electric plan.
Three lowest priced AEP plans in Columbus designed to save you money.
In Columbus, you have a solid choice between 3 electric suppliers offering the cheapest rate of 5.6 cents per kWh. At that rate, you could save more than 25% on your electric bill each month compared to other plans. While each of these Columbus suppliers can save you money on your electric bill with the same low rate, other features of their plans vary. To help you determine which might be the best for you, let's compare plans apples to apples and dig into the details!
Constellation 36-Month Home Power Plan – This supplier may offer the cheapest electric rate in Columbus at 5.6 cents per kWh, but it certainly doesn't have the lowest fees. During your 36-month contract, if you want to switch suppliers, you'll pay a $25 cancellation fee. However, electricity prices are likely to increase by 3.7% in 2019, so securing this low rate long-term could definitely pay off! At the end of the contract, Constellation will notify you of the terms of a new plan and automatically enrolls you unless declined.
North American Power 6-month Fixed Plan – This plan will save you money each month with the lowest price in the area. But with a cancellation fee of $10 per month remaining in your contract, the plan's fees are on the high side. With such a cheap rate and only a six month commitment, you're probably not taking much of a risk signing up, though. When your six months are up, North American Power automatically enrolls you in a month-to-month variable rate plan unless you chose a new plan.
Direct Energy Live Brighter 18 – The third and final supplier with the cheapest electric rate in Columbus. Direct Energy offers a $0 cancellation to save you even more! With no cancellation fee, you not only lock-in the best rate around for an 18-month term, but you're also free to switch at any time with no penalty. Unless you choose a new plan when the contract expires, Direct Energy rolls you directly into a month-to-month variable rate plan.
Compare electric suppliers to save before summer rates soar!
In Columbus, you don't have settle for skyrocketing electric rates! Visit https://www.ohenergyratings.com/electricity-rates to find the best electricity provider in Columbus and you are sure to save. By conveniently organizing the details of available plans side-by-side, Ohio Energy Ratings helps make your search for cheap electricity simpler. Start shopping for your new plan today!