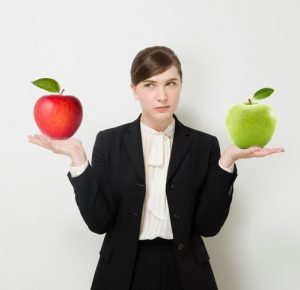 Akron Best Companies for New Customers
Finding an electricity plan is always hard, there are so many different deals. But did you know you can get better deals for being a new customer? If you live in Akron, OH, you're in luck because a few companies do offer electricity plans at better prices to new customers. Let's look at 5 electricity plans for new customers and see how much you can save.
Cheapest Electricity Plans for New Ohio Customers
Direct Energy's Live Brighter 12 plan is a available to new customers for a low rate of 5.79 cents per kWh, plus no cancellation fee. Direct Energy also offers some great online account management. You can even view a prediction of what you'll pay on your next bill. That's a great help to any customer who's trying to save money on their Ohio electricity bills.
Public Power's 12 Month Fixed plan is the cheapest 12 month plan available in Akron. It's low 5.56 cents per kWh rate doesn't carry a cancellation fee. With that sort of flexibility, it's very friendly to new customers who might be a little wary of making a commitment. The downside is that Public Power doesn't offer the same level of online account management features as other providers. However Public Power is still one of the most highly rated Ohio electricity companies.
Best Electricity Plans from Akron Electric Companies
The EIA predicts that electricity prices will cost slightly more next year. Rising from an average of 12.97 cents per kWh to 13.09 cents per kWh, which means now is the time to buy electricity plans. That's also good news for new customers comparing apples to apples to find a low, long term rate.
Public Power's 24 Month Fixed plan is amazingly cheap. With a rate of 5.69 cents per kWh and no cancellation fee, new customers can enjoy this rate for two years. Public Power also offers deals on energy efficient products, giving you more ways to save money.
Public Power's 36 Month Fixed plan is also amazingly cheap. With a rate of 5.77 cents per kWh, it's one of the longest term plans available. But it's also extraordinarily cheaper than some 24 month long plans which average out around 7 cents per kWh. This low rate makes it one of the best electricity plans available.
Direct Energy's Live Brighter 18 plan is the last plan available to new customers only. It has a low rate of 5.89 cents per kWh and also has no cancellation fee. That's important because if you see a lower rate several months down the road, you won't feel trapped by this plan. You can switch without facing an expensive early cancellation charge.
Shop for the Best Electricity Plan in Akron, OH
The best plan on this list depends on what you want. There is a plan for almost all the lengths of time plans cover, from 12 months to three years. Public Power offers the cheaper plans, but Direct Energy offers a bit more online convenience with your bill. If you want to save the most amount of money, Public Power would be the best choice for you. But if you want convenience and flexibility, Direct Energy offers plans you would like.
For more deals on electricity, check out https://www.ohenergyratings.com.