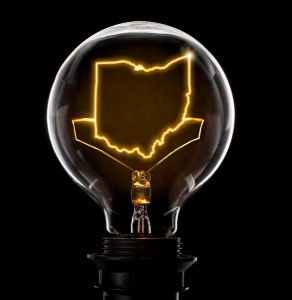 Shop for Best 24 Month Plan
The new year is here and with it comes new goals, new possibilities, and new electricity deals available in Cincinnati, OH. But with all these deals, how do you find one that's just right for you? Plus, while these plans might be cheap now, the EIA predicts that electricity prices might rise in the coming months. So, if you're thinking now about shopping for a 24 month plan to lock in a low rate for the long term, what better way to find the best plan than by comparing all the plans available? But remember, there's more to comparing plans apples to apples than just comparing prices.
Cheapest Electricity Plans in Cincinnati
Public Power's 24 Month Fixed is the cheapest 24 month available, with a low rate of 5.69 cents per kWh. However that's not this plan's only appeal; it's also the only 24 month plan that has no cancellation fee. That feature gives customers real flexibility if they see an even lower rate before their contract ends. 
APG&E's TrueSimple 24 is the second cheapest 24 month plan available in Cincinnati, OH. It offers a cheap rate of 5.88 cents per kWh, but comes with a hefty $200 cancellation fee. Yet, in spite of the cancellation fee, it's got great online options. Using an account with APG&E, you can see a prediction of what you'll pay on your bill ahead of time. That can be a big help if you're on a limited or fixed budget.
The last 24 month plan under 6 cents per kWh is Constellation Energy's 24 Month Home Power Plan. It offers a low rate of 5.89 cent's per kWh and a cheap $25 cancellation fee. Apart from competitive pricing, it also comes with Constellation's satisfaction guarantee deal. If you decide to switch to a new plan or Ohio electricity provider within 3 months of starting, you will not have to pay the $25 cancellation fee.
Find the Best Ohio Electricity Supplier
Santanna Energy Services Premier Pick 24 Month Plan has a rate of 6.38 cents per kWh. While it's not the cheapest rate available, Santanna makes it up with their rewards program. While you have an electricity plan with Santanna, you can get a $25 reward every month. It's no wonder Santanna Energy Services is a highly rated Ohio electricity supplier.
Xoom Energy's SureLock 24 has a rate of 6.95 cents per kWh and a cancellation fee of $200. Even though it's rate and cancellation fees aren't as great as previous plans, Xoom Energy makes it up with its rewards program where customers can enter a daily contest to win a $500 visa gift card.
Which of these rewards program works for you depends on your preference. While Santanna gives $25 every month (that's $300 a year), you can enter Xoom Energy's contest every day to possibly win $500. So both suppliers have their merits; Xoom Energy offers a chance at a nice big reward, while Santanna offers a guaranteed but lower reward.
The last 24 month plan available in Cincinnati is Tomorrow Energy's 24 Month Fixed. While it has a high rate of 9.99 cents per kWh, this green plan uses 100% wind Renewable Energy Credits. For eco-conscious customers wanting to reduce their carbon footprint, this plan is a great way to do that and support the development of renewable energy in Ohio. 
Best Ohio Electricity Company in Cincinnati, OH
So which one of these plans are the best? Well it depends on what you want from your electricity supplier. If you want a simple, cheap, and easy plan, Public Power would probably be the best choice for you. However if you're more energy conscious and want to keep an eye on your usage and your bill, APG&E has what you might need. If you're unsure about making a commitment to a provider for a long term, Constellation Energy might be a good choice as their satisfaction guarantee deal lets you try them out. If you want to be rewarded for being a good, loyal customer, Santanna and Xoom Energy would be good choices. Santanna offers a way to build up rewards money but if you want to go big or go home, Xoom Energy's little raffle gives the chance for a big pay out. Last but not least, if you want to do your part to save the environment and promote green energy, Tomorrow Energy helps you do it but for just a bit more money.
Want tips on saving electricity or cheap electricity plans? Check out https://www.ohenergyratings.com for great savings.