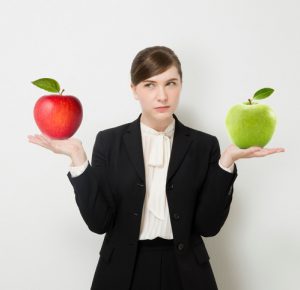 How do I Shop For the Best Electricity Plan?
Shopping for electricity can be hard, there are so many Ohio electricity plans with different prices and different offers. Some offers make up for a plan's price, other plans only have the price as an incentive. So how do you know which electricity plan is the best for what you want? If you're looking for a specific 12 month plan that works best for you, then maybe it's a good time to compare all the 12 month electricity plans in Whitehall.
Who is the Cheapest Electricity Supplier?
The cheapest electricity plan available in Whitehall is Direct Energy's Live Brighter 12 plan. It has a low 5.39 cents per kWh rate and no cancellation fee. It's low price and no cancellation fee keeps it ahead of other plans by being light on your wallet.
Santanna Energy Services Premier Pick 12 Month also has a low price that's only higher by .3 cents. With a rate of 5.49 cents per kWh, it keeps up with the Live Brighter 12 plan. While the Premier Pick 12 Month has a $100 cancellation fee, Santanna Energy Services makes up for it by offering customers monthly rewards of $25 that you can spend at certain stores or websites.
APG&E's TrueSimple 12 plan is cheap and affordable thanks to its rate of 5.52 cents per kWh, even though it comes with a $150 cancellation fee. However, APG&E provides you with a unique online tool to see a prediction of what your bill will look like based on your usage. And that can help you save on your monthly bills.
Compare Ohio Electricity Plans
There are other plans which have benefits other than price. Renewable energy is growing, and rates may decrease in coming years because of the predicted growth. That means there might be more options and opportunities to shop for the best green electricity plans in Ohio. And this in turn will give more choices to people looking to decrease their carbon footprint
 Xoom Energy's SimpleClean 12 plan is a prime example.  With it's rate of 5.69 cents per kWh, it's the cheaper of the two green electricity plans available in Whitehall, Ohio.
Tomorrow Energy's 12 Month Fixed is the second green plan available in Whitehall. With an affordable rate of 5.99 cents per kWh, it's not as cheap as the SimpleClean 12, but it is 100% wind power. It's encouraging to note that because renewable energy is growing, rates might decrease over time. 
Even if you aren't interested in decreasing your carbon footprint, Xoom Energy's RescueLock 12 might be something you're interested in. Though it has the highest price of all Xoom Energy plans at 5.99 cents per kWh, 5% of your bill goes to PetSmart Charities to to help rescue pets find good homes. Here's a case where spending just a little extra on your Whitehall electricity helps do more good.
Compare Ohio Electricity 
Apples to Apples
Public Power's 12 Month Fixed plan is a staple of Public Power's list. It has a reasonable rate of 5.64 cents per kWh, and no cancellation fee. Public Power has a rewards program called Power Perks, you can earn money by saving electricity and using energy efficient products.
Constellation Energy's 12 Month Home Power Plan is one of the company's signature plans. With a rate of 5.99 cents and a $25 cancellation fee it doesn't sound as great compared to previous plans. However it comes with Constellation's satisfaction guarantee. If you leave the plan within 3 months of starting it, you can leave without paying the cancellation fee.
Constellation Energy, and Public Power are two highly rated and reviewed electricity suppliers in Ohio. While they're not the cheapest, the high reviews people like you have given them means that they are great suppliers.
Meanwhile, Titan Gas and Power's 12 Months Fixed has the reasonable rate of 5.70 cents per kWh and $75 cancellation fee. However Titan Gas and Power also offers a reward program. Rather than getting money, it's a rewards program that offers shopping discounts, dining discounts, and promotions.
First Energy Solutions' FES Power Plan 12 has a rate of 5.99 cents per kWh, and a cancellation fee of $50. However FES doesn't offer any rewards programs like other plans or special deals like Constellation Energy.
If you compare them apples to apples, Quake Energy has a similar plan to First Energy Solutions. Quake Energy's 12 Month Fixed has a rate of 6.89 cents per kWh and a $50 cancellation fee. Quake Energy does not offer a rewards program or anything that helps the plan stand out.
Who is the Best Ohio Electricity Supplier?
The best 12 month plan available in Whitehill for you varies from what you need or want. If you want the cheapest plans available, Direct Energy, Santanna Energy Services, and APG&E all have a low rate. However they  also all offer different specializations; Direct Energy having no cancellation fee, Santanna having a very good rewards program, and APG&E has more online convenience. If you want to reduce your carbon footprint, Tomorrow Energy's plan and Xoom Energy's Simple Clean 12 will help you. Getting Xoom Energy's RescueLock 12 can help others take care of abandoned pets and help them find loving homes. If reviews mean more to you, both Public Power and Constellation are highly rated electricity suppliers with plenty of good reviews. Lastly, if you're looking for something basic,Titan Gas and Power has a good rewards program while both Quake Energy and First Energy Solutions offer basic plans that are cheap compared to the average residential price.
For more deals on electricity, check out https://www.ohenergyratings.com.