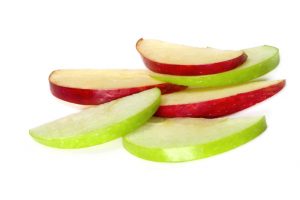 Compare Your Sandusky Electricity Suppliers
Choosing an electricity plan in Sandusky, OH, can be tough when you have to choose one thing among many good options. But when it comes to finding cheap and more rewarding electricity plans, the hardest part about choosing is finding out what plan is best for you? Well the best way to compare electricity plans is by looking at every option and their pros and cons. With all the variability in these plans, it's a big help to compare Ohio plans Apples to Apples and understand each one's strengths and weaknesses.
Compare Cheapest Electricity Plans
There are two cheapest 24 month plan in Sandusky that share the same price. First Energy Solutions FES Power Plan 24 has a rate of 5.69 cents per kWh and a $50 cancellation fee. However the FES Power Plan 24 does not offer any reward programs unlike some other 24 month plans available.
Meanwhile, tied for the cheapest plan is Public Power's 24 Month Fixed. While it also offers a 5.69 cents per kWh rate, it comes with no cancellation fee and it has a rewards program. By signing up for the rewards program, you can get online discounts with up to a possible 40% cashback. After awhile, customers can choose between two additional options. Customers can chose between $25 reward dollars to be redeemed for online shopping and dining or a prepaid $25 Visa rewards card. Even if this deal looks too good to be true, other people like you have gotten this plan and can help you compare this electricity supplier.
Compare Ohio Apples to Apples
APG&E's TrueSimple 24 plan has a rate of 5.82 cents per kWh and a hefty $200 cancellation fee. While the $200 cancellation fee seems like a huge downside, APG&E makes up for it with more convenience to customers. When you sign with them and set up  your online account with APG&E not only can you track your usage, but you also can see a prediction of your coming bill. This makes APG&E a great choice if you want to learn how to manage your electricity usage.
Santanna Energy Services Premier Pick 24 costs 5.99 cents per kWh. While it's $100 cancellation fee is a small annoyance, where this plan really shines is Santanna's rewards program. You can get $25 in rewards dollars every month, and use those rewards dollars in a variety of ways. You can use them for shopping online or buy gift cards with them. Keep in mind the $25 in rewards dollars is monthly, meaning that's $25 for a variety of uses every month.
Titan Gas and Power's 24 Month Fixed has a rate of 6.39 cents per kWh, but a large $150 cancellation fee. While they don't provide more convenience for the large cancellation fee like APG&E, Titan Gas and Power does have its own rewards program where customers get access to special discounts or promotional items. Those discounts accrue monthly too, so you might be able to build up a large discount.
Ohio Edison Electricity Providers
The last three 24 month plans available in Sandusky, OH, are all above 6.50 cents per kWh. Quake Energy's 24 Month Fixed plan is the first among this group. With a rate of 6.59 cents per kWh and a $50 cancellation fee. This plan doesn't have any rewards program or great incentives, but there are reviews of Quake Energy and other electricity suppliers from people like you.
Xoom Energy's SureLock 24 is next in line with a 6.79 cents per kWh rate and a $200 cancellation fee. But while Santanna gives you a reward every month, Xoom Energy has a larger reward. Xoom Energy's reward is a daily gift card giveaway that you must participate in, with the prize being a $500 Visa gift card. Xoom Energy's reward is larger, but you have a chance to win it, while Santanna is a small reward you will get.
The last 24 month plan available is Tomorrow Energy's 24 Month Fixed plan, with a rate of 9.99 cents per kWh. This is a very high rate but for a good reason, Tomorrow Energy gets electricity from 100% wind REC's. Meaning you can reduce your carbon footprint with Tomorrow Energy. But you can reduce it even more by using energy efficient appliances to conserve energy usage.
Who is the Best Electricity Provider?
Because there's so much variability in what these plans offer, it's important to remember that choosing the best electricity provider depends on what you want. If you want the cheapest plan available, Public Power or First Energy Services would work. But if you want an easier time leaving a cheap plan then Public Power would be the better choice. APG&E provides more convenience for it's higher price and cancellation fee. Quake Energy has a lower rate than the last two plans available, but doesn't have a rewards program or special deal. Titan Gas and Power, meanwhile, has a good rate and a discount reward you can also build upon. Santanna provides a constant low reward every month, while Xoom Energy gives a chance at a huge reward daily. Finally Tomorrow Energy, even though it's the most expensive, is a green plan and lets you decrease your carbon footprint. While each plan has a pros and cons, each one appeals to different customers' needs. 
Now that you know the strengths and weaknesses of each plan, all you need to do now is narrow down your choices according to what you want. Then it should be easier to choose a  great deal that meets your needs, too.
For more information on electricity plans and deals, check out https://www.ohenergyratings.com.