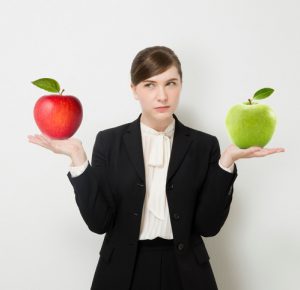 Comparing Long Term Cleveland Electric Plans
It's getting dark earlier, but there's no reason to keep your lights off with a great new long term plan! If you're in the market for a three year plan, Cleveland electricity suppliers only offer two; the 36 Month Fixed from Public Power and Safe Harbor 36 from Energy Harbor.  But which one is better? We're gonna be comparing more than just apples to apples with these two plans from termination fees to price per kWh and bonuses you can get!  Let's check out these two very different Cleveland electric plans!
Electricity Prices To Keep The Night Bright
The first thing you're probably wondering is "how much are these things going to cost?" There's a pretty stark difference between Public Power and Energy Harbor's prices. Energy Harbor is the lower priced at 5.79 cents per kWh;  Public Power is 6.29 cents per kWh (only for new customers). While both of these prices are higher than the current Illuminating Company's Price To Compare, 4.79 cents per kWh, that  price is set to expire at the end of the year. It could possibly move to a higher rate. Meanwhile, both of these plans offer you three years of locked in prices, free from the stress of seasonal price changes.
No Fees Make Your Holidays Happier
If you find yourself needing to cancel your 36 month plan, no need to worry with either of these plans! Both have no cancellation fee! If your living situation changes, you won't be stuck with a mile high bill. You get flexibility when you need it most.
Renewal Options For A Lighter New Year
Both companies are required to alert you when your plan is about to expire and explain your choices. But, the big difference lies in their renewal options. If you do nothing when the notice arrives,  Public Power will automatically enroll you onto a new fixed plan at the end of your 36 month term.  Energy Harbor, meanwhile, return you to the Illumination Company's PTC rate. Depending on what you want, both choices are useful. The Energy Harbor plan is perfect because it gives you a clean break for you to find a new deal. But if you're looking for a way to set-and-forget your supplier and avoid shopping, Public Power's auto-enrollment can keep you connected. Just remember to check rates when renew time comes around to keep from paying too much.
Hidden Gems In Your Electricity Plan
If you're looking for an eco-friendly option, Energy Harbor not only produces their own power under Emission Free Energy Credits (EFECs) but they also purchase RECs for the power they don't produce! Hoping for some bonuses instead? Public Power has a very hidden gem on their website, their Power Perks Program! You can get cash back on online shopping and get rewards for dining, entertainment, or discounts at your favorite store! After you earn $25 of perks rewards, the Double Up Reward kicks in. You can double the value to $50 when you redeem it for energy-efficient products!
Light Up Your Night With A Great New Plan
These two plans have so many differences. Energy Harbor's plan is flexible, fast, and eco friendly. At the same time, Public Power's plan is stable, long term, and hassle free. Both plans offer great options for anyone who's shopping for a new Cleveland electricity plan. Pair these great rates with some helpful energy saving tips, and you don't have to worry about higher winter electricity bills every time you switch on the lights.
Looking for something else in Cleveland electric plans? Perhaps a plan without a 36 month commitment? Looking for a different supplier? There's a lot more great deals that you can shop, switch, and save at www.ohenergyratings.com