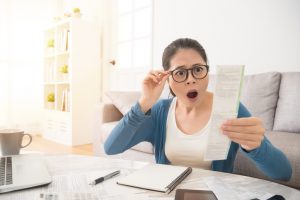 Dayton Power & Light Seeks First Rate Increase Since 2015
Dayton Power & Light (DP&L) customers may find themselves paying up to 11.8% more on their future monthly electric bills. On November 30th, 2020, DP&L applied to PUCO to update their distribution rates. Residential customers using an average 1000 kWh per month will see Dayton electricity rates increase from the current $95.77 to about $107.03. DP&L last hiked its distribution rate by $4 in 2015. However, this new rate will be less than the $3.16 proposed rate increase in November in 2019. That proposed increase included a distribution modernization fee that PUCO later struck down. PUCO will review the new application and could enact these changes some time in fall, 2021.
Dayton Power & Light To Invest In Smart Grid Technology
All of this comes on the heels of an announcement by DP&L that a $267 million project to update the grid system is in the works. This proposal partially comes in response to the 2019 Memorial Day Tornados. Repair crews are still repairing damage in many areas of the grid in order to maintain reliable electric service. The new smart grid technology will allow for faster response times to power disruptions in Ohio's electrical grid.
The new technology also allows customers more control over the use in their homes when DP&L installs a "Smart Meter" on their homes. This will help consumers by tracking their monthly electricity consumption. Smart meters can help identify places to save on your electricity bill. It will also assist in targeting and identifying damaged portions of the Dayton grid for repair. Members of the Ohio Consumers Council rejected the plan due to concerns of how  increasing Dayton electricity rates may affect all the people of the Dayton area in the middle of the global coronavirus pandemic and possibly violate consumer rights If approved, the project would impose an estimated rate increase of $0.94 per month on a 1000 kWh bill.
House Bill 6 Raises Electricity Rates For Ohio Customers
An additional fee will be present on your DP&L bill for House Bill 6, which was passed in July 2019 by the Ohio legislature. This fee will subsidize nuclear power plants owned by Energy Harbor. It will then continue through 2030, collecting upwards of $1.3 billion in fees from Dayton electricity rates. House Bill 6 is currently in the spotlight of a public corruption case. Residential customers face paying an additional $0.85 fee starting January 1, 2021 unless the legislature overturns it.
How DP&L Rate Increases Affect Your Electricity Rates
Anyone will tell you that with more Ohioans working from home, everyone depends more on reliable and affordable electricity.  That's mainly what's at the heart of these increases. But while these new and increased fees are not definite, they pose additional costs to your monthly your DP&L bill. 
While these potential increase mainly impact the distribution part of your bill, the best way to keep your Dayton electricity rates low is to shop and compare plans apples-to-apples.  And the best place shop plans and read provider reviews is to visit https://www.ohenergyratings.com.