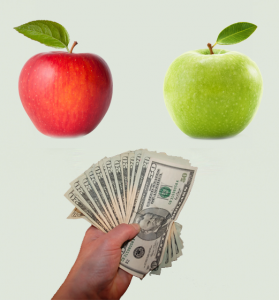 Great Cheap Electricity For Your Cleveland Home
Looking to save on your electricity for your Cleveland, Ohio home? While these Ohio energy-saving tips will help lower your bills, what about switching your electricity supplier? The Illuminating Company's  Price To Compare is 6.23 cents per kWh at the moment. However, this default rate changes each month and that leaves you paying for the ups and downs of the electricity market! Instead, consider locking in low-priced, fixed-rate plan while the Illuminating Company's prices are high. Get the best electric plan bargain in Cleveland today!
Electricity Priced Way Below The PTC
Looking for something way below the Illuminating Company's rate? We've got the best electric bargain for you! Public Power's Electric 13 Month Standard Fixed Rate offers all the benefits of the shorter 6-month term, but for 13 months. At just 4.99 cents per kWh, this plan is 20% below the PTC! While this plan does comes with a $9.99 monthly fee, should you need the flexibility to end it early, there's no termination fee!
Great Cheap Electricity For Your Home
If you're on a budget, it can be hard to find a really low rate that doesn't come with a mound of caveats. Thankfully, Public Power has come to the rescue. Their Electric 18 Month Fixed Rate only comes with one. At just 5.09 cents per kWh, this plan beats The PTC by 18.4%! However, this plan does come with a small monthly fee of $9.99. But, that little fee keeps your electricity capped at the low rate for 18 whole months. Keep an eye on your mail for your renewal notices. This plan will auto-renew if you do not take action.
Long Term Electricity Lower Than The PTC
Want to keep that low rate as long as you can? Check out Energy Harbor's Safe Harbor 36 plan. That's three years of electricity at 5.64 cents per kWh, with no early termination fee or monthly charge. That's 9.6% less than the PTC! At the end of this plan, you'll be put back onto the local utility's service, and you'll have a chance to shop again.
A Year Of Cheap Electricity For You
Don't need a long-term plan? Check out Tomorrow Energy's 12 Month Fixed Plan.  At 5.78 cents per kWh, this is around 7.4% better than the PTC, but it does have a $75 early termination fee. Tomorrow Energy offsets their generation with renewable energy credits, meaning your monthly bills help support renewable energy production. At the end of the term, your contract will be renewed on a month-to-month basis. So be sure to watch for the renewal notices if you want to choose a new plan or switch providers.
Don't Miss the Best Electric Bargain for Cleveland Rates!
Shopping for electricity doesn't have to be something that makes you sweat. Use these rates as a great jumping-off point! There's always a rate that will fit your home perfectly. Be sure to grab one before the Price To Compare changes at the end of the month! For more great rates, tips, and tricks, check out more at www.ohenergyratings.com