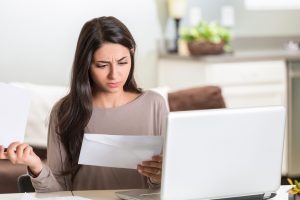 Save More On Your Electricity Now!
Picture this: you walk out to your mailbox, expecting nothing but the standard array of junk mail. For the most part, it is, except for one curious letter from your electricity supplier. Shock and slight irritation take hold as you realize your electricity plan is coming to an end, and you only have 30 short days to find a suitable replacement. Don't wait a second longer! If your Columbus electricity plan is ending soon, then do this and save!
Expiring Electricity Plans Could Cost Your More
The most common end to a Columbus electricity plan tends to be a "roll-over". This means that at the end of your contract, your plan "rolls over" to a new plan at whatever rate the company gives you. More often than not, this is a month-to-month plan at a variable rate. Variable rates can be great for the first month, but their rates could creep up without you realizing it or spike suddenly. The other common option is auto-renewal. Usually an automatically renewed plan will set your rate to the highest amount your electricity provider can get away with. And you don't respond to their notice, they don't need you to agree to the new rate. Either way, when your plan ends, it could end up costing you even more money.
Find A Great Replacement Plan Fast
Shopping for a new plan begins with finding out the current Columbus Southern Price To Compare (PTC) rate is. Right now, the PTC is only 5.29 cents per kWh right now. That's actually a great rate if you need a little more time to shop. However, this price will expire at the end of September, so be sure to shop fast!
Save on Low Columbus Electricity Rates!
Let's start shopping by looking over Tomorrow Energy's 12 Month Fixed Plan. At 5.19 cents per kWh, this is cheaper than the Columbus Southern PTC.   For the eco-conscious, Tomorrow Energy offsets their generation with renewable energy credits, meaning your monthly bills help clean up energy production. This plan does have a $75 early termination fee if you chose to leave early. Lastly, your contract will be renewed on a month-to-month basis at the end of the term. So be sure to mark your calendar to be ready to shop again.
Want to push off that next term-end letter as far as you can? Check out Energy Harbor's Safe Harbor 36. That's three years of electricity at 5.49 cents per kWh, with no early termination fee or monthly charge. Energy Harbor does not automatically renew or rollover plans when they expire. So, at the end of this plan, Columbus Southern will pick up your electric service and you'll have a chance to shop again.
Not all long term plans fit everyone. If you just need a couple more weeks to shop around, look over Provision's Monthly Plan. It's a little more expensive than the PTC at 6 cents per kWh, but this variable rate plans uses 100% renewable electricity. Plus, Provision will plant trees on behalf of every customer. Columbus Southern can't do that. Lastly, you can cancel the plan at any time and not pay an early termination fee.
Shop Columbus Electricity and Save!
Don't let your plan's end freak you out! Even if you're pressed for time, shopping for a new electricity plan can be easy. There are so many great plans out there that you can find with just a few clicks. If you're looking for some other plans, great tips, or information on Ohio electricity, check out more at www.ohenergyratings.com