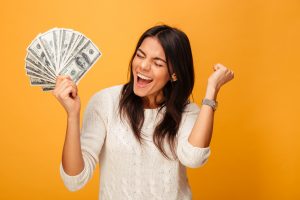 Lock in Cheapest Electricity Plans
Fall is an amazing season, from pumpkin spice coffee to halloween decorations. But the best thing about fall  is that it's the energy shoulder season. That means that electricity plans are cheaper now because demand is low. And what better way to prepare for the winter during the fall than getting the cheapest electricity plan now? Now is the best time to shop because the EIA predicts that electricity prices will increase next year.  But instead of a cheap plan for a year, why not lock in a cheap plan for 2 years? Here are the best 24 month electricity plans in Akron, OH.
Cheapest Electricity Plan in Akron, OH
Public Power's 24 Month Fixed plan is the first and cheapest 24 month plain in Akron. With a rate of 5.60 cents per kWh, it keeps Public Power's signature low price and affordability. The 24 Month Fixed also has no cancellation fee, meaning you can cancel this plan at anytime without incurring further costs to you. Public Power also has limited online account management. You won't get a prediction of your end bill but you can pay your electricity bill online. All in all, the signature low prices and accessibility makes Public Power a great electricity supplier in Ohio.
Compare Ohio Cheapest Electricity Plans
APG&E's TrueSimple24 plan is the second cheapest 24 month plan available in Akron. With a competitive price of 5.86 cents per kWh, it keeps up with the 24 Month Fixed price. APG&E also offers better online account management tools than Public Power. APG&E will let you view your current bill, pay it online, and see a prediction of what your next bill will look like. The TrueSimple24 does have a hefty cancellation fee of $200, so you'll have to be sure if you want to leave this plan prematurely. But APG&E isn't the only great electricity company in Ohio.
Shop for Cheap Electricity Plans
Santanna Energy Services Premier Pick 24 Month is the last 24 month plan available in Akron, Ohio. While it's a bit more expensive than the TrueSimple24, with a rate of 6.47 cents per kWh, it has a lower cancellation fee of $100. It also has online payment options similar to APG&E through an account you get through signing up with Santanna Energy Services. While this plan has a higher electricity rate, it more than makes it up in convenience.
What is the Best Electricity Company in Akron, OH?
The best company is the company that offers what you need. If you need to save a lot of money, Public Power's cheap rate is the best choice for you. But if you're okay with spending a bit more money for more convenience, APG&E is a great choice. If you want the most convenience, regardless of the price, Santanna's plan offers the most. The key is to carefully consider what you're looking for in a plan that will best fit your need.
Shoulder month prices don't last forever. Now's the time to learn grab a great new rate by shopping for great savings at https://www.ohenergyratings.com.