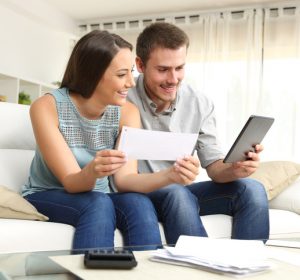 Apples to Apples AEP Ohio in Columbus
College can be hard, with homework and classes taking up most of your time. Living on campus can be expensive, so renting is always an option. If you're moving to Columbus or attending Ohio State University this year and plan to living off campus, remember that the rent might not include the best electricity rates for Columbus.
Of course, finding great electricity plans in Columbus can be confusing. But here's some good news: electricity prices fall in the shoulder months of fall and spring! With natural gas prices currently dropping, now is the perfect time to shop the cheapest electricity rates! So, where are the cheap electricity plans for renters? Right here! Check out these three 12 month low-fixed-rate plans for renters!
What is the Cheapest Electricity Plan?
Direct Energy's Live Brighter 12 plan is the cheapest 12 month plan available in Columbus. With a rate of 5.19 cents per kWh, the rate is ideal for renters who want to save as much money as possible. With the average residential electricity usage in Columbus at 750 kWh per month, the energy charge could cost about $38.92 per month (excluding transmission/delivery charges). The biggest convenience about this plans is there's no cancellation fee. You can leave for another plan at any time.
Compare Columbus Electricity Rates
Constellation Energy's 12 Month Home Power Plan is the second cheapest 12 month electricity plan available in Columbus and offers a competitive price of 5.49 cents per kWh. The one inconvenience is that Constellation does not offer online payment in Ohio. So, your payments will have to be made the old fashioned way. However, this plan does come with Constellation's satisfaction guarantee deal. That means if you leave the plan within 3 months of starting, you won't have to pay the $25 cancellation fee. Constellation Energy is also one of the most highly reviewed electricity company in Ohio and is rated as the best Ohio electricity company.
Apples to Apples Compare Columbus Electricity Rates
The last plan available at a cheap rate is Public Power's 12 Month Fixed. It's competitive price of 5.51 cents per kWh keeps it even with other plans prices. Public Power has limited online payment, so you can pay your bill online, plus there's also no early cancellation fee.  Public Power is also highly rated and easily stands up with its low rates when you compare electricity companies.
Who is the Best Electricity Company?
The best company depends on what you need. Direct Energy's Live Brighter 12 is the cheapest, which is a good choice if you're saving money. Constellation Energy's 12 Month Home Power Plan has the highest rated reviews, satisfaction guarantee, and a low price. Public Power's 12 Month Fixed offers a cheap price and online convenience. These options make all these Columbus electricity providers perfect options for renters. Whether you want a plan with a low rate, or a plan with a lot of convenience, one of these plans has what you want.
For more tips on saving money, check out these and other great plans at https://www.ohenergyratings.com.