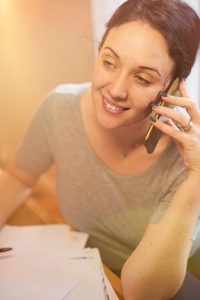 Apples to Apples Compare Short Term Electricity Plans
It can be hard finding a reliable electricity supplier. Every electricity supplier says the same thing, that they have excellent service, and that they're reliable. But how do you know if they really are a good company for you? One way is to think of 6 month plans as 'try out' plans. This way lets you get a feel for how a electricity supplier treats you without making the commitment of a 12 or 18 month plan. With that in mind, let's look at three 6 month plans to try out Ohio electricity suppliers in Dayton.
Cheapest 6 Month Plan with Dayton Power & Light
Constellation Energy's 6 Month Home Power Plan offers a low rate of 5.19 cents per kWh and is by far the cheapest 6 month plan available in Dayton. Even the cancellation fee is a low $25. Another plus is that Constellation offers a 90 day satisfaction guarantee deal. So if you leave the plan within the first three months, you won't have to pay that cancellation fee. Unfortunately, Constellation still does not offer online payment in Ohio, so you'll be mailing your bills to them. Because of their low rates and satisfaction guarantee, Constellation is a highly rated Ohio electricity supplier.
Compare Dayton Power & Light Energy Suppliers
Public Power's 6 Month Fixed plan is the second cheapest 6 month plan available in Dayton, OH. With a rate of 5.80 cents per kWh and no cancellation fee, Public Power 6 Month Fixed plan is the cheapest it's been in months. Due to mild summer temperatures, people haven't been using as much electricity for air conditioning, demand has dropped and electricity rates have decreased in response. Public Power also has online account tools. While you only get general usage information, you are able to pay your account online and that a big convenience.
Compare Other Electricity Suppliers
APG&E's TrueSimple 6 plan is the last of the 6 month plans. It has a competitive rate of 5.92 cents per kWh and a $100 cancellation fee. While it is the most costly of the 6 month plans, APG&E makes up for the slightly higher rate with a convenient online account that let's you pay your bill promptly. You can also manage your electricity usage with APG&E. It tells you how much electricity you've used so far as well as your possible monthly bill amount. This convenience makes APG&E a very useful electricity supplier since you can pay quickly and its billing predictions help you budget better.
The Best Try Out Electricity Plan
While comparing electricity rates is important when choosing a plan, paying attention to the benefits is also as important. Constellation is the cheapest by far, but doesn't offer online payment. Public Power has an affordable rate, no cancellation fee, and the convenience of online bill paying with some basic usage information. APG&E offers the highest rates and cancellation fees, but offers better online payment methods and better energy usage tracking.
Which Dayton electricity supplier is the best for you? That depends on what your needs are. These six month plans will let you "test drive" electricity suppliers without committing to a longer plan. For more savings on electricity plans, visit https://www.ohenergyratings.com.