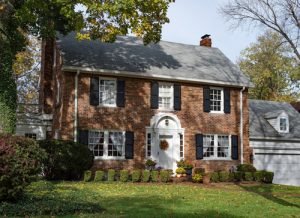 Who is the Best Electricity Supplier in Kent, OH?
Comparing electricity rates is easy, however comparing electricity plans is harder. This is because every plan is different in some way or another. Some companies offer special deals with plans that let you save up points to purchase new appliances. Some have cancellation fee's while others do not, and some let you manage you bills online. But out of all the plans available, which are the best? Well these three 12 month plans available in Kent, OH are the best of their kind.
Find Cheapest Electricity Rate
Direct Energy's Live Brighter 12 plan is the cheapest 12 month in Kent, OH. With a low rate of 5.39 cents per kWh, and with no cancellation fee the Live Brighter 12 combines a good price with convenience. Direct Energy has online payment, and tracking options for energy usage  so you can get a prediction on what your bill will look like. However, now it the time to buy this plan, as it's the cheapest it's been in a year due to a mild summer.
Compare Kent Electricity Suppliers
Public Power's 12 Month Fixed plan is a cheap with some of the convenience's Direct Energy offers. With a competitive rate of 5.57 cents per kWh and no cancellation fee, this plan offers limited online management. It isn't as much as online management as other electricity suppliers but it does let you pay online. Nevertheless, Public Power keeps its spot as one of the cheapest electricity suppliers in Ohio.
Kent, OH, Cheapest Electricity Rates
Constellation Energy's 12 Month Home Power Plan is a competitively priced plan in Kent. With a rate of 5.59 cents per kWh and cancellation fee of $25, it fits Constellation's signature low rate deals. Though this is the only plan of these three with a cancellation fee, this plan comes with the Constellation Satisfaction Guarantee deal. That means that if you leave the plan within three months of starting the plan, you will not have to pay the cancellation fee. Constellation however lacks online payment in Ohio so you will have to pay your bills through the mail. Though this plan has several weaknesses, Constellation is still one of the most highly rated electricity suppliers in Ohio.
Best Electricity Company in Kent, OH
All these plans are great in one way or another, and they're all cheap. Direct Energy offers the lowest rate and the most online convenience. Public Power has a still cheap rate and basic online account management. And while Constellation has the highest rate of the three, it's the highest rated company of the three. All three of these companies are amazing and their plans reflect that.
Now that Ohio is currently seeing some of the cheapest electricity rates of the year, now is the time to get a plan with these electricity suppliers. For more amazing electricity deals, check out https://www.ohenergyratings.com.