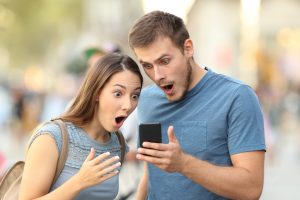 Get a Super Affordable Plan For Your Home
Electricity shopping can be a drag. After the buzz about the Texas Freeze, you may be worried about higher bills with your current plan. So where do you start shopping for a better rate? We've got five plans to help you find the best electric plan in Hamilton for you.
Super Low Price, Super Easy Plan
First off we're going to be looking at the 12 Month Fixed plan from Tomorrow Energy. This plan rocks in at 5.39 cents per kWh making it similar to the Duke Energy price to compare. This fixed rate plan only has a $75 cancellation fee, making it easy to switch whenever you need to, and save on your bills in the meantime!
A Plan With A Super Low Cancellation Fee
Love the idea of flexibility but hate the mountain of fees that comes with it? Our second plan is the 12 Month Home Power Plan from Constellation. This plan comes in at a fixed rate of 5.79 cents per kWh, but only has a $25 cancellation fee. This means if you're looking for something to round out a lease or finish out the year, this plan is perfect. There's no daunting price to pay to end your contract!
No Cancellation Fee Plan For New Customers
Our next plan comes from Public Power. Their 12 Month Fixed plan may look like a nice option for returning customers, but you're out of luck in this regard. The 5.99 cents per kWh price and the no cancellation fee is only for new customers of Public Power. As a result, returning customers may be surprised with cancellation fees and a higher rate plan if they choose this one.
Pricey Plan, Great Extras
Xoom Energy's SureLock 12 may looks like a "no" in your books from the price tag, but you should take another look if that price is in your budget. With a price of 6.19 cents per kWh, it's not the most expensive plan out there, but that $100 cancellation fee definitely makes you think twice. But, Xoom Energy offers a great program called Xoom Xtras, giving you gift cards and discounts at most major retailers. If you're in the market for savings outside of your electricity bill, this could be a great plan for you.
Stability, For A Price
APG&E finishes up our five great plans with their TrueSimple 12 plan. Now, this plan may look expensive in comparison to the other plans listed here. It is the most expensive one on this list at 6.24 cents per kWh, and it does come with a hefty $150 cancellation fee, and a recurring monthly charge of 1.99. Despite this, APG&E can give you is stability. This company has made it through a lot, and always managed to come out alright in the end. With this in mind, if you're looking for something that will last, this plan may be right for you.
Find the Best Electric Plan for You
Don't let shopping for a new electricity plan be another chore! You can find  tons of the best electric plans to check out for your home in Hamilton. While you're looking to save, be sure to check out more ways to save on your electricity. And as always, for more tips, tricks, news, and more, check out www.ohenergyrating.com.