How The First Energy SSO Auction Nearly Wasn't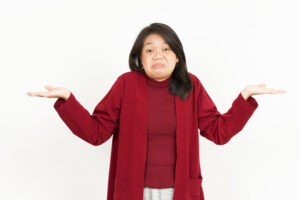 There's been some drama surrounding the First Energy SSO Auction on January 10th. For a while, it was looking like PUCO was going to postpone the auction. How is this affecting your Ohio electricity prices, and why is this such a big deal? What happened to the FirstEnergy SSO auction?
Electricity Prices Are Crazy For Everyone
Firstly, we should talk about the results of the auction. The final price agreed to by FirstEnergy was $97.70 per megawatt-hour. This auction will affect the price to compare come June of 2023. It is a lot better than the previous auction price from October, but it's still expensive. There is still another auction in March that will determine the price to compare. Depending on the results of that auction, if you are on the standard service offer (SSO) you could see the cost of your electricity rise substantially.
Why Postpone the First Energy Auction?
This gets a little complicated. Last year, the Northeast Ohio Public Energy Council (NOPEC) dumped over half a million contracts onto the market. Their continued existence is still in legal limbo. The problem was for utilities that maintain the standard service offer in areas where NOPEC was an aggregator. Because they suddenly had to cover all the NOPEC customers, they had to purchase more electricity at after-auction prices. This increased costs. Since the legal problems with NOPEC have not been resolved, the Ohio Consumers' Counsel attempted to postpone the auction until after a decision was made. The problem now is that the possible dissolution of NOPEC could lead to higher electricity rates for northeastern Ohio in the future.
How Can You Protect Yourself From Rising Prices
The biggest thing you can do is shop around for the best-priced electricity in your area. Rates are at a more comfortable level, making now a good time to shop for lower rates for the next year or longer. But with the spring shoulder months on the way, rates could fall lower still. Meanwhile, if you are in an area where NOPEC has acted an aggregator, keep an eye on the news. This legal battle is far from over, and won't resolve overnight, and could drastically impact your electricity rates in the coming year.
Lock In A Low Rate Today
Ohio electricity rates are slowly coming down to the lowest they've been since last spring. Don't delay on protecting your family from skyrocketing energy bills this year. If you're struggling to keep your bills low, there's a lot you can do besides switching your electricity supplier. You can try a whole bunch of great tips and tricks to make sure your Ohio electricity bills stay predictable. And be sure to shop all the best plans and lowest rates available at www.ohenergyratings.com