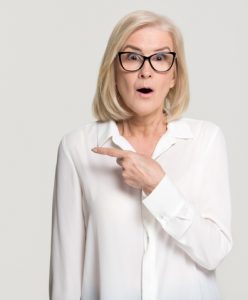 Get Fresh New Electricity Rates For The Next Year
Sometimes you don't need an extra-long rate to get you through your plans. Sometimes, you just need a year. So today we're going to be just focusing on those fantastic rates just for the next twelve months. Let's break down why you should shop for a cheap 12-month electricity rate in Westerville.
The Cheapest 12 Month Rate In The Area
First, is a great year-long rate from Santanna Energy Services. At just 7.69 cents per kWh, the Preferred 12-Month rate is more expensive than the average going rate around Ohio. While the rate may be high now, winter electric bills are expected to be unpredictable, and painful in the wallet region. Accompanying this rate is a $100 early cancellation fee. On account of that, make sure this is the right plan for you if you're thinking of switching when the spring rolls around. If you choose this plan you can expect to get 12 months of fixed-rate electricity, making your budget happier in the long run. Santanna sends a notice with your new options at the end of the contract. The new 'renewal term' may change your rate, but will go into effect if you do not respond to the notice.
A Rate That Lets You Switch When You Need To
As stated before, now is not the time to be playing chicken with your electric company. At the same price as the previous plan, 7.69 cents per kWh, Public Power's 12 Month Fixed rate isn't something to sneeze at. And it doesn't come with that pesky early termination fee. This means you can switch to a lower price if prices dip in the spring. If you don't switch early, at the end of your contract, Public Power sends a notice at the end of your contract. Make sure to mark this in your calendar! Public Power does not need you to respond to bring you into their new contract rate.
A Rate For New Customers
Last but certainly not least is a great rate for new customers from Direct Energy. The Live Brighter 12 rate is also at 7.69 cents per kWh. This rate also has no cancellation fee or monthly fee. This makes it a great deal for customers new to Direct Energy. Like the other plans, at the end of your contract, Direct Energy will send you a notice with the options for a new term. If you don't want a surprise bill next year, make sure to respond to the new rate terms.
Switch Your Rate Now To Save
Don't let yourself get caught up in variable rates that can ruin your holidays. But walk, don't run, as you shop for a fixed rate before winter hits. After all, making a bad choice could be an expensive mistake.
Meanwhile, take initiative now to keep your bills low with energy-saving tips. For more rates wherever you are, go to www.ohenergyratings.com