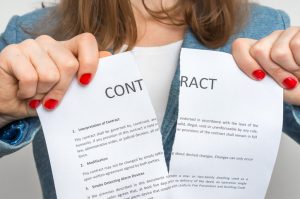 How can I find No Early Termination Fee Electricity in Columbus?
Switching electric plans shouldn't cost money, even when you end the contract early. But some AEP Ohio Power Company suppliers in Columbus will charge $100 or more in cancellation fees. To save money on your electric bill and avoid cancellation fees, use Ohio Energy Ratings to compare suppliers and find the lowest fees.
Columbus electric suppliers with no early termination fee electricity.
A quick comparison of available electricity companies in Columbus reveals two suppliers with a $0 cancellation fee, Public Power and Direct Energy. With 6 fixed-rate electricity plans available between the two suppliers, consumers in Columbus can find a great option for electricity with no cancellation fees. But in an apples-to-apples comparison, these two plans set themselves above the rest for shoppers looking for the cheapest rate.
Direct Energy Live Brighter 18 offers electricity at the best rate, 5.7¢/kWh. At this low rate, the AEP supplier can save you over $200 in just one year! Signing up for this plan means you're locking in a low rate for 18 months; but with no cancellation fee, you're free to choose another plan during the term if you need to.
Public Power 36-Month Fixed provides electricity at a cheap, competitive rate of 6.2¢/kWh. Though it's not the best rate in Columbus, it beats other suppliers by as much as 22% and locks in your rate for 36 months with no cancellation fee.
Why you want the AEP electric supplier with no early termination fees.
The primary benefit of choosing a supplier with the lowest cancellation fee in Columbus is saving money. You may not intend to drop an active contract when you sign up, but unexpected events can happen. With no cancellation fee, you won't be penalized for leaving the supplier for any reason.
Another major benefit of a supplier with no cancellation fee is maintaining your freedom to choose the cheapest rate in Columbus at any time. Although your contract locks in your low rate for the entire term, there's no penalty for switching to a better Columbus electricity provider down the line.
Finally, a low cancellation fee demonstrates a supplier's confidence in their service and product. Rather than adding incentives to their AEP Columbus energy bills to retain customers, suppliers offering plans without cancellation fees are sure you'll be happy and want to stay despite giving you the freedom to leave at any time without consequence.
Choose a supplier with cheap rates and low fees to save.
You don't have to settle for an energy supplier in Columbus that charges a cancellation fee. To save money on your electricity, use Ohio Energy Ratings to find AEP electric companies with cheap rates and no cancellation fees.
Compare the plants featured here with others in Columbus at https://www.ohenergyratings.com/electricity-rates.